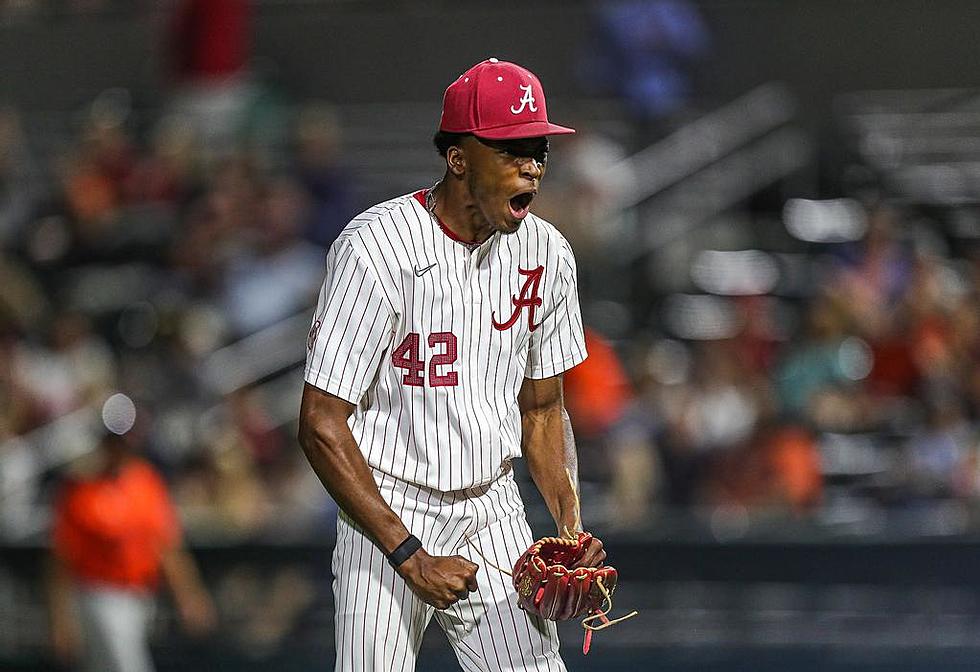 Alabama Baseball to Participate in Frisco Classic
Crimson Tide Photos / UA Athletics
Alabama baseball has announced that the team will travel to Frisco, Texas, to compete in the Frisco Classic. The game is set to take place at the home of the Frisco RoughRiders, the Texas Rangers Double-A affiliate.
Alabama is one of four programs in the tournament, joining Arizona, Dallas Baptist, and Indiana.
The tournament will play two games each day, and every team will play the other in round robin style.
2024 Frisco Classic Schedule per Rolltide.com:
Friday, March 1
Dallas Baptist vs. Arizona – 2 p.m. CT
Alabama vs. Indiana – 6 p.m. CT
Saturday, March 2
Indiana vs. Dallas Baptist – 12 p.m. CT
Alabama vs. Arizona – 4 p.m. CT
Sunday, March 3
Arizona vs. Indiana – 12 p.m. CT
Dallas Baptist vs. Alabama – 4 p.m. CT
The first edition of the Frisco Classic took place in 2017, with Arizona taking home the crown.
To purchase tickets click here.
For more Alabama Baseball content from Simon Besnoy, follow him on X/Twitter at @Simonbez1 and stay tuned to Tide1009.com for daily news.
Alabama Players Drafted in 2023 MLB Draft
All six Alabama baseball players who were drafted in the 2023 MLB Draft.