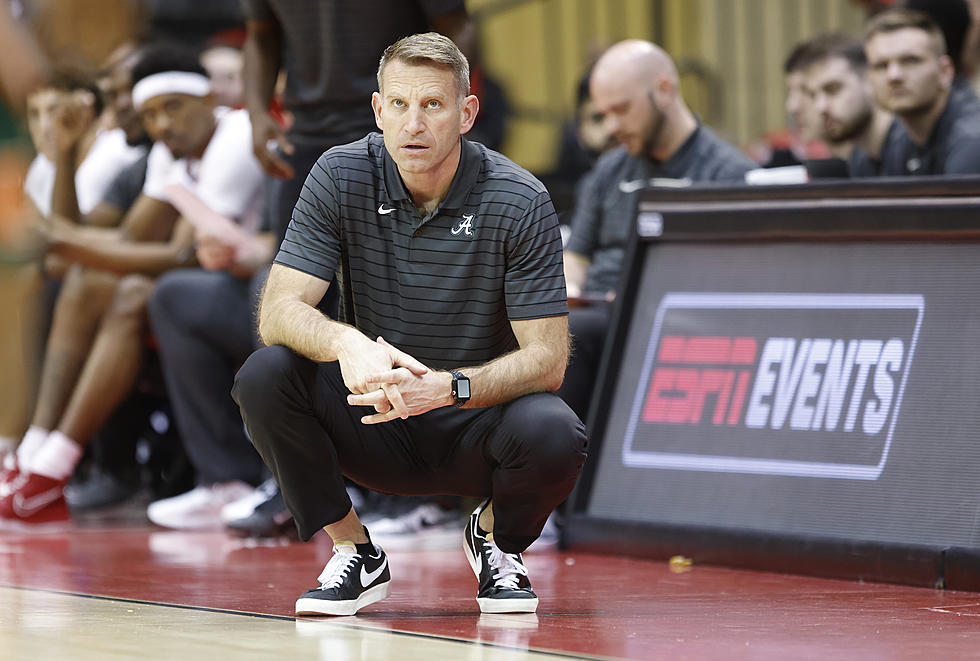 Alabama Basketball Announces Summer European Tour
Robert Sutton/CrimsonTidePhotos
The Alabama men's basketball team is set to travel abroad this summer for a 10-day European tour in which the team will play two games in Barcelona and one in Paris.
Per a press release from the University, the team will depart for Spain on August 5 and play their first game three days later on August 8. The Tide's second matchup in Barcelona will come the next day on August 9, but then the team will rest a few days before playing in Paris on August 12.
Nate Oats said, in a statement, "We are excited to have the opportunity to have our program go on a foreign trip as a team to Barcelona and Paris," Oats continued, "It is a once-in-a-lifetime experience for our guys. It will give us all an opportunity to come together as a team before the season begins through the extra practices we'll have, the educational and cultural experiences that we'll encounter and the high-level competition that we plan on facing. It will be an experience that will remain with us all."
Despite entering last year with high expectations after a spectacular 2020-21 season, the Crimson Tide underperformed, going just 19-14 (9-9) and finishing eighth in the conference. While Alabama managed to pull of massive marquee wins against teams like Gonzaga and Baylor, the Tide played down to its competition in many contests and lost games it was expected to win.
With several new faces set to join the lineup as well as a few familiar ones making their return, expect the Tide to look revamped in 2022 ready to return to form.
Highest Rated Recruits in Bama Hoops History
Take a look at the highest rated recruits to play for Alabama since 2000 according to 247Sports.
Alabama Basketball Players Who've Played in the NBA
Alabama Basketball All-Time Scoring Leaders