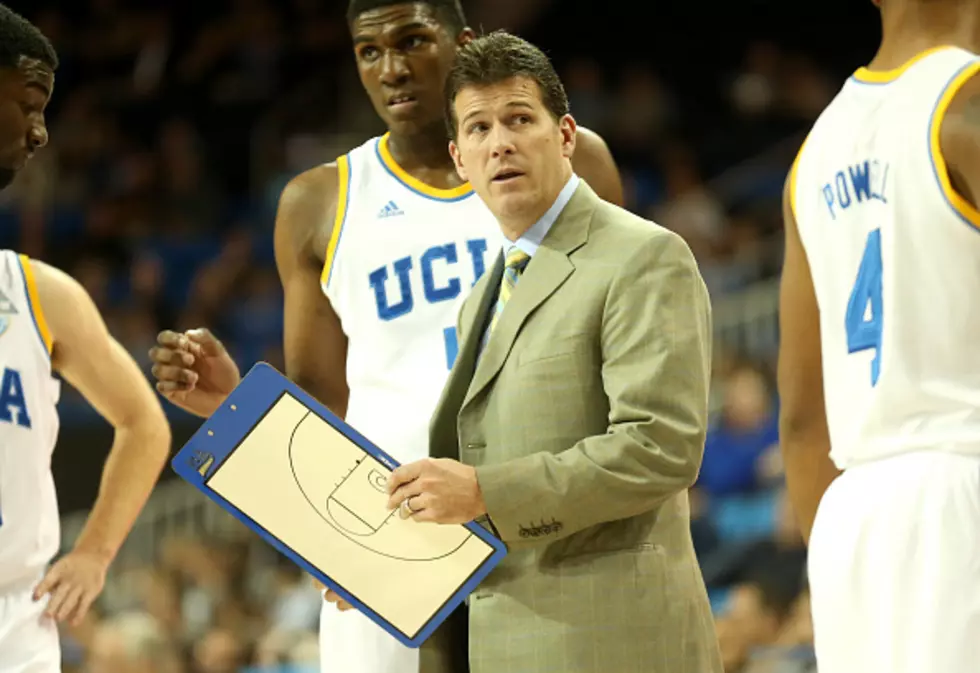 Alabama Basketball Hosts UCLA in Pivotal Non-Conference Game
Getty Images
The Alabama men's basketball team will return to Coleman Coliseum after a week off to host the UCLA Bruins in a game that might have a huge impact on whether Alabama makes the NCAA Tournament in 2015.
The Crimson Tide (8-3) has performed well through the early season but there aren't many quality wins from the non-conference portion of the schedule. That could become a nuisance should the team find itself on the bubble in March. Missed opportunities against Iowa State, Xavier, and Wichita have left Alabama with a victory over Arizona State as its best result.
Alabama's tournament résumé looks solid on paper. ESPN's RPI rankings find Anthony Grant's team among the top 50, but a closer look reveals reason for concern. Not a single win through late December came against a team ranked in the top 150. While there haven't been any bad losses, the schedule is void of any wins that could persuade the selection committee come tournament time.
That's why Sunday's game against UCLA becomes a pivotal game for this team.
But the Bruins also need a big non-conference win. The Pac-12 power program enters this meeting on a two-game losing streak. The latest loss was an embarrassment to a school with a history as rich as any in college basketball. Top-ranked Kentucky led UCLA 41-7 at halftime, eventually winning 83-44 in the neutral site matchup.
Steve Alford led his team to a national ranking by week 3 but proceeded to lose four of his next eight games, including that disaster against the Wildcats. He'll try to get his program back on track, but his work will be cut out for him. Not only will this be the first true road game of the season for UCLA but they'll also be traveling without forward Waanah Bail after he was ruled academically ineligible this week. Things have gotten so ugly in Westwood that one website has labeled the program a "clownshow" under Alford.
It's pretty clear that this game means a lot to both teams heading into the new year, but it might have the biggest impact on Alabama. You have to win at home, especially against a team that's struggling. A December win won't lock up a tournament birth, but a loss might make that goal a pipe dream before conference play even begins.