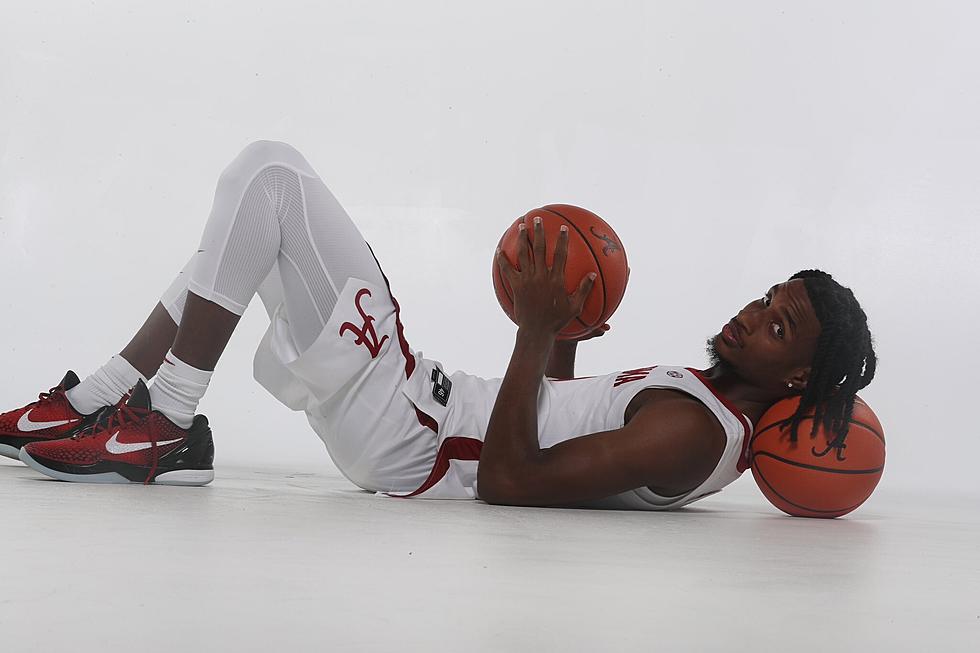 Alabama Basketball Lands Final 2023 Commit
Photo Courtesy Kris Parker via Twitter.
Nate Oats landed his final player of the 2023 recruiting cycle as Kris Parker, a four-star wing, announced his commitment to the Tide on Friday afternoon. He chose Alabama over UCF, Missouri, and Villanova.
Parker attends Crossroad Academy in Quincy, Florida, and is listed at 6-foot-7, 185 pounds. According to the On3Sports Industry Ranking, Parker is ranked No. 87 overall, No. 16 amongst shooting guards, and No. 8 in Florida. He is the fifth commitment to Alabama basketball's 2023 recruiting class.
"Nate Oats is a great coach," Parker said during his commitment announcement on Instagram Live.
There were many uncertainties in Parker's commitment, involving the leader for his commitment as well as the date of his announcement. He was originally expected to announce on Signing Day in November, before ultimately delaying his commitment.
UCF and Alabama were deemed the frontrunner's for Parker's commitment for months, but neither had a clear lead over the other. The last few weeks involved a lot of buzz for the Missouri Tigers, before he ultimately committed to the Crimson Tide.
Parker's length and shooting are a perfect fit into Alabama's system as Oats loves to have long, athletic players on the court such as Brandon Miller, Noah Clowney, and Rylan Griffen.
While Alabama didn't earn a commitment from a five-star in 2023, Oats certainly found guys that would fit his system. In the 2022 cycle, Clowney wasn't the most highly regarded recruit, but he meshed well into Alabama's system, likely contributing to him being a future first round draft pick.
Parker is accompanied by a very-well rounded group of guards and forwards. Davin Cosby joined the team as an early enrollee in January, but is redshirting this season. Parker will join the team in the summer with three signees: Sam Walters, Mouhamed Dioubate, and R.J. Johnson.
Walters, like Parker, is from the Sunshine State and possesses great length and shooting as a 6-foot-9 power forward. Dioubate and Parker are both 6-foot-7, long, and athletic, but Dioubate is the defensive enforcer of this class.
Parker is a very important get for the Crimson Tide as Alabama will likely see the exit of numerous players. Miller and Clowney are projected first-round picks, while Noah Clowney and Dom Welch have no eligibility left after this season. Parker's commitment could be even more important if Jahvon Quinerly decides to go pro, considering the streak he is on at the moment.
Alabama vs. Georgia
No. 1 Alabama basketball defeats Georgia.