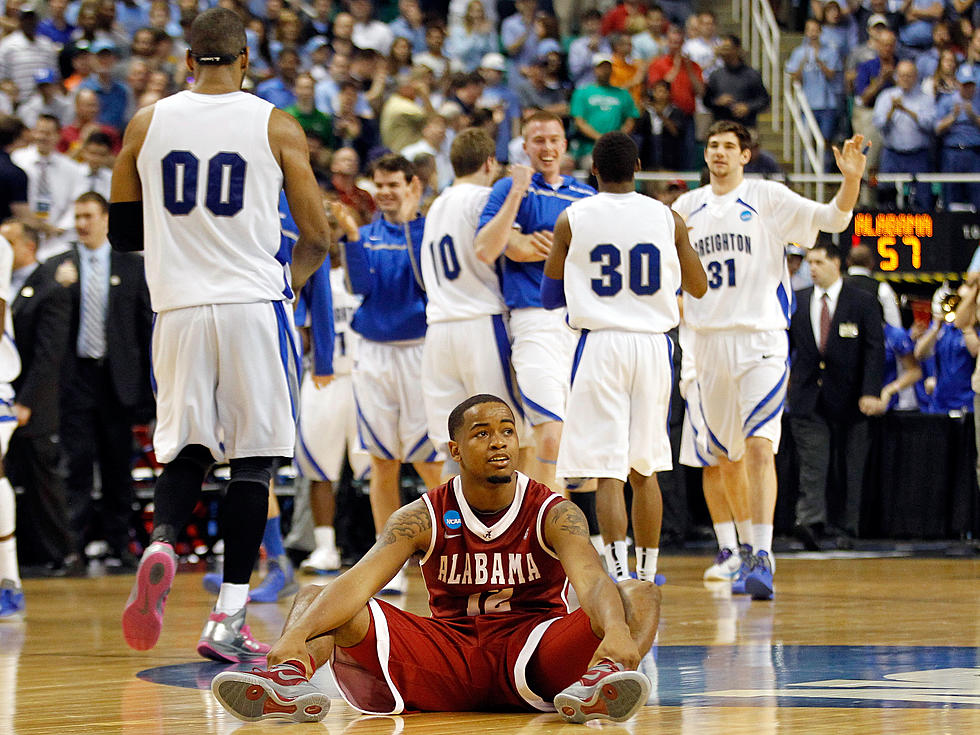 Alabama Basketball Schedules Home and Home Series With Non-Conference Rival
Getty Images
The Alabama Crimson Tide basketball program is already on the path to finalizing the next season's non conference schedule. According to Joel Lorenzi of the Omaha World Herald, the Crimson Tide and the Creighton Bluejays have agreed to play a home-and-home schedule.
According to Lorenzi the Tide will be making a road trip to Omaha this upcoming season, one would assume the Bluejays will make the return trip to Tuscaloosa for the 2024-25 season.
The Crimson Tide is 0-2 all time against the Bluejays, with both losses coming in the post season.
Alabama lost in the opening round of the 2012 NCAA Tournament 58-57. The Tide's Trevor Releford missed a shot at the buzzer that would have sent Alabama into the second round. Alabama fans to this day insist that the sophomore was fouled on the shot, however the officials did not give the Tide the call.
In 2016 the Tide went to Nebraska to play the Bluejays in the opening round of the NIT. Unfortunately for Alabama, Creighton was just too much as the Bluejays won 72-54 to close coach Avery Johnson's first season.
Nate Oats will get his chance to correct the record against Creighton over the next two seasons as Alabama beefs up its non-conference schedule.
Alabama Men's Basketball's 2023 Recruiting Class
Pictures of Alabama Men's Basketball's 2023 Recruiting Class. Alabama's 2023 class is ranked 12th in the nation.