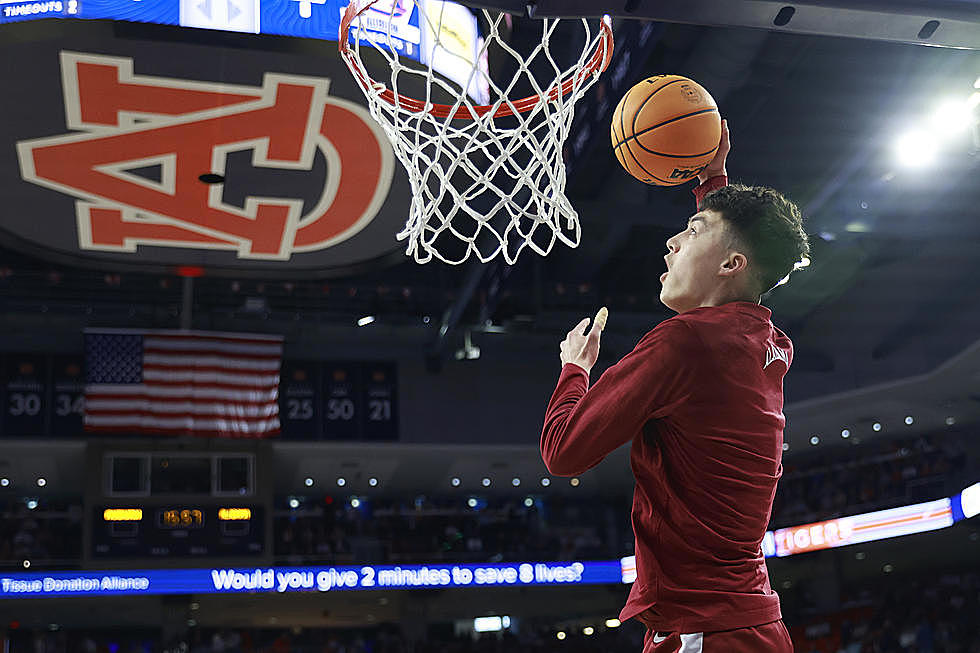 Alabama Basketball Walk-On Sues New York Times Over Strip Shooting Reporting
(UA Athletics)
An Alabama basketball player has filed a federal defamation lawsuit against the New York Times over their reporting about a deadly shooting on the Tuscaloosa Strip earlier this year.
As has been extensively reported, the shooting resulted in the death of a 23-year-old mother, Jamea Harris, and in the capital murder arrests of Alabama basketball player Darius Miles and his lifelong friend Michael Davis.
After Miles was arrested, media outlets swarmed to cover what has become one of the city's most infamous shootings, especially in the wake of later reporting that revealed Miles retrieved the handgun used in the shooting from the back of superstar Brandon Miller's car. The pistol belonged to Miles, but he reportedly had left it in the car when Miller gave him a ride earlier that night.
The New York Times story in question was published in March, almost two months after the shooting, and said four Alabama players were in the area at the time of the shooting -- Miles and Miller, plus Jaden Bradley and walk-on guard Kai Spears.
In a lawsuit first reported by the Washington Post, Spears says he'd seen Miller earlier that evening, but was back home in his dorm with some friends when shots rang out in the pre-dawn hours of January 15th and Harris was fatally wounded.
The report placing Spears at the scene was widely and immediately condemned by his father Christian Spears, the athletic director at Marshall University, as well as UA athletic director Greg Byrne.
The federal lawsuit filed this week says the Times was asked to correct the record and never issued a retraction and accuses the NYT of defamation and libel as well as "false-light" invasion of privacy.
Spears told the Washington Post that he has received threats and hateful messages on social media since the NYT story was published and continues to suffer for reporting that he maintains was factually inaccurate.
Click here to read more from the full report from the Post.
Top Stories from the Tuscaloosa Thread (5/22 - 5/29)
12 of the Top Stories published by the Tuscaloosa Thread during the week of May 22nd, 2023.