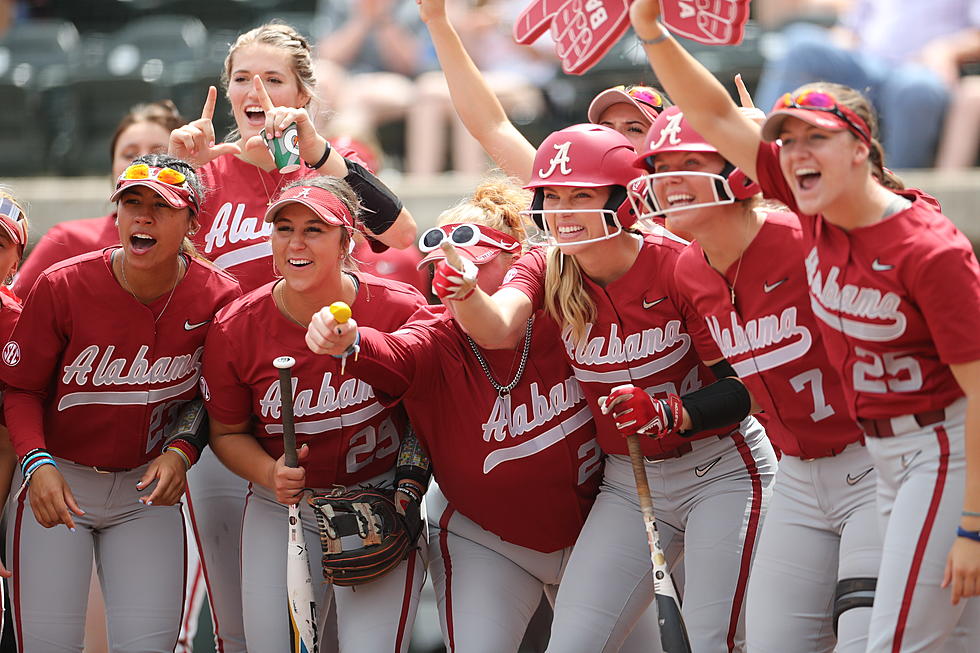 Alabama Beats Texas A&M In Game Three to Avoid Sweep
Courtesy of @AlabamaSB via Twitter
After losing the first two games on the road to Texas A&M, Alabama defeats the Aggies, 4-2, on Sunday to avoid being swept in the series.
Senior Montana got the start on the mound on Sunday, where she was able to redeem her loss on Friday by recording six hits, two runs and eight strikeouts as she improved to 20-4 as a starter.
Alabama (39-8, 14-7) started out the game strong as Jenna Lord hit a home run to left field in the first inning, giving the Crimson Tide its first home run of the series. Texas A&M (26-18, 5-13) answered back in the bottom of the second with two outs by Cayden Baker singling into left field to bring in Mayce Allen to tie the score up 1-1.
The Tide immediately responded in the top of the third with Ashley Prange doubling to left center to bring Savannah Woodard home all the way from first base. The Aggies weren't going down quietly though as they came back in the bottom of the fourth inning with a home run by Katie Dack to tie it up again at 2-2.
Alabama again quickly answered Texas A&M's run with their own as in the top of the fifth, Prange got her second hit of the day by homering to left field to give the Tide a 3-2 lead. Woodard hit a sac fly in the sixth to send Megan Bloodworth home and extend the score to 4-2, ending the back-and-forth scoring between the two teams and officially putting the Aggies away.
Alabama will play Western Kentucky on the road on Wednesday, April 27 at 4 p.m. CT. The radio coverage of the game can be heard by tuning into Me TV 97.5 FM or downloading the Me TV FM 97.5 App.
Alabama Baseball's Career Batting Average Leaders
Alabama Crimson Tide Baseball Strikeouts Leaderboard
Look back on Alabama's top 10 strikeout artists in program history.