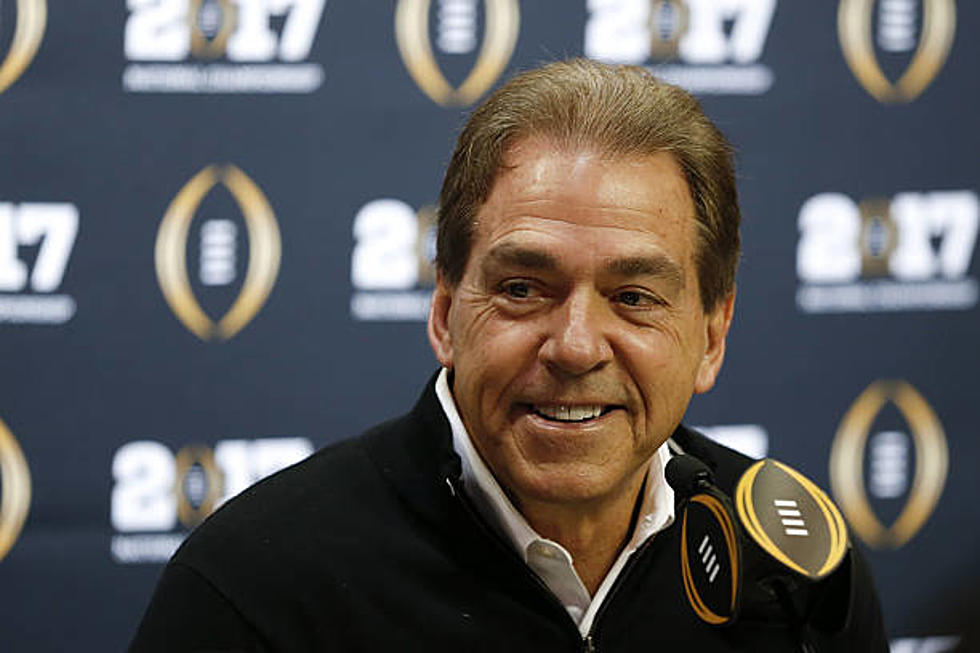 Alabama Football's Recruiting Cycle Saves Money Producing Another No. 1 Class
Icon Sportswire via Getty Images
During this year's recruiting cycle, the Crimson Tide managed to produce yet another No. 1 recruiting class, while saving more money than prior years in the process.
According to Nick Alvarez of AL.com, after the pandemic, the athletic department readjusted its spending as Alabama's budget was up from $527,662 in 2021.
Alabama ranks third overall in its total spending across the last six years ($11,472,302). Georgia's program has spent $5 million more, yet the Crimson Tide has still managed to accumulate more No. 1 recruiting classes per the 247Sports Composite.
Alabama wrapped up what is its second-best class ever, with a score of 327.68. Head coach Nick Saban has managed to spend less money while still producing a more than talented recruiting class.
Last year, Alabama signed the two best prospects from the Peach State in five-stars Caleb Downs and Justice Haynes. This just goes to show how many student athletes want to take their talents to the Alabama Crimson Tide, the winningest football program in college football history.
Alabama Baseball Takes Down Kentucky 3-26
Alabama Falls to Kentucky 9-5
Photos and Scenes from Alabama's loss against Kentucky
Alabama vs Kentucky Baseball