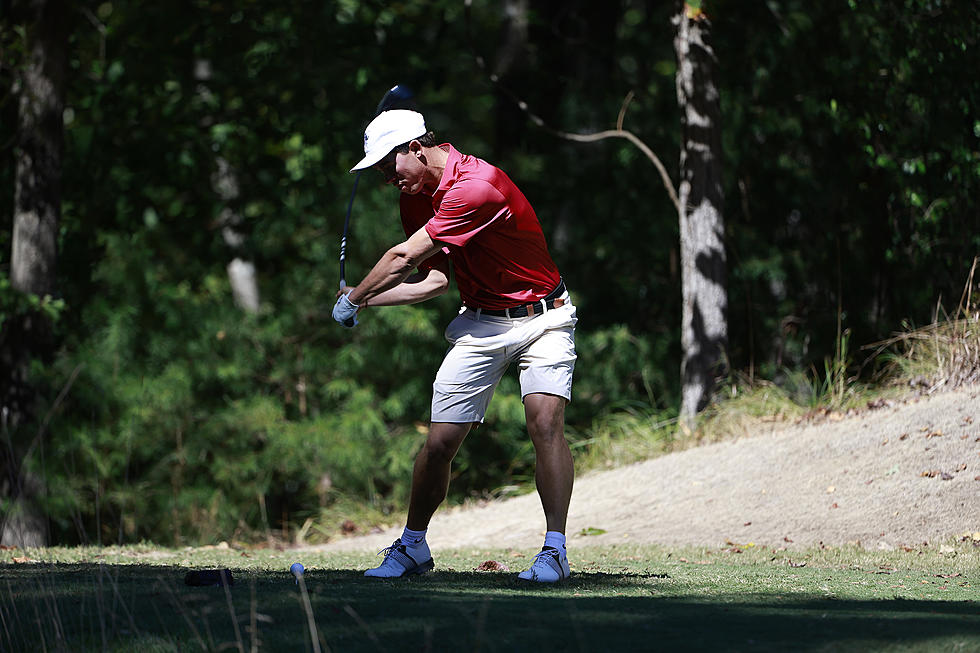 Alabama Golf Has a Strong Start to the SEC Tourney
Crimson Tide Photos / UA Athletics
Alabama men's golf finished the first day of the SEC Men's Golf Championship in second place with a 10-under-par score as a team. The Crimson Tide trails Texas A&M by one shot after one day of play.
The Aggies are led by amateur Sam Bennett, who made headlines by playing in the final group on day three of The Masters. Bennett finished the famed tournament T-16.
There is no better way to build positive momentum than an early hole-in-one.
The ultimate achievement for any golfer is to score a hole-in-one. Senior golfer Thomas Ponder did just that on hole 17.
The 17th hole on the Seaside Course is a par three that plays at roughly 176 yards. Two greenside bunkers protect the front of the green, and water runs alongside the tee box for extra intimidation. Ponder was unfazed and dialed his shot right into the hole.
Ponder finished his round tied for first place at 6-under-par. His teammate Canon Claycomb is not too far behind him. Claycomb finished tied for fifth at 3-under-par. The Tide will look to keep up this positive play as the SEC championship will continue through April 23.
The No. 17 ranked Crimson Tide are facing a stacked field, with 12 of the 14 teams ranking within the top 50 in the nation. Of course, the reigning SEC champs and No. 1 ranked team, Vanderbilt, will be the team to beat.
Highest Earning Bama Pros of All-Time
The University of Alabama is known for constantly cranking out world-renowned athletes, but who of the best active or former pro players have the highest career contract earnings?
Alabama Spring Practice Second Week 2023
Alabama Men's Basketball's 2023 Recruiting Class
Pictures of Alabama Men's Basketball's 2023 Recruiting Class. Alabama's 2023 class is ranked 12th in the nation.