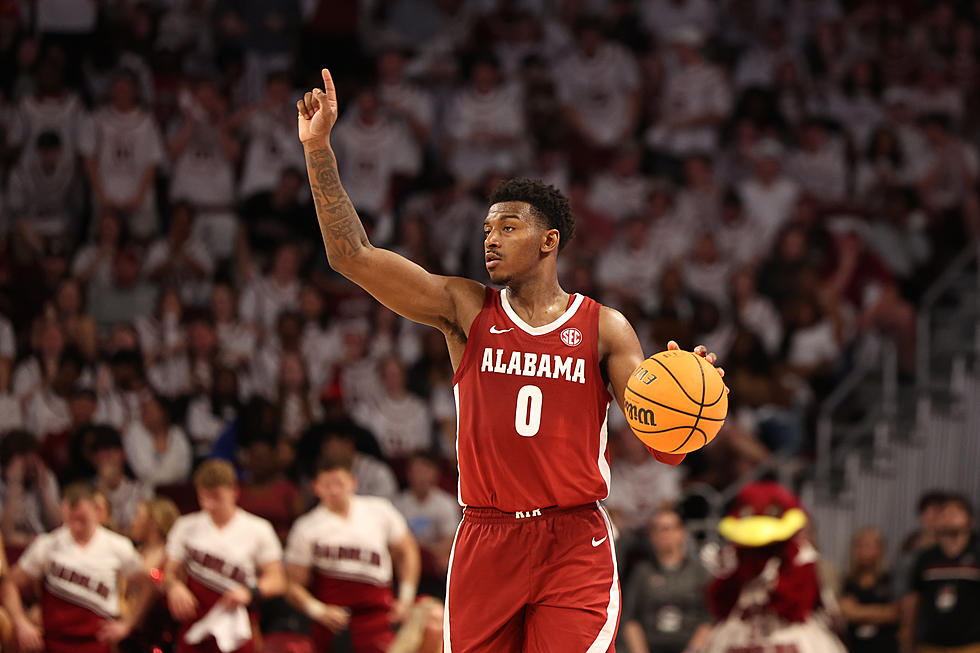 Alabama Guard Enters Transfer Portal
Crimson Tide Photos / UA Athletics
Alabama freshman guard Jaden Bradley has opted to enter the transfer portal. Bradley's decision to enter the portal comes on the heels of several other Crimson Tide players making decisions for their future.
The Tide has seen Brandon Miller, Noah Clowney, Jahvon Quinerly and Charles Bediako enter the NBA draft after the season. Guard Nimari Burnett has transferred to Michigan and both Noah Gurley and Dom Welch are graduating.
Bradley appeared in all 37 games for the Tide, making 22 starts. The 5-star prospect averaged 6 points and 3 assists per game for Alabama.
Does Bradley enter the portal signify that the Tide will have Quinerly withdraw from the NBA Draft? Only time will tell, but his decision is surprising, considering the possibility of playing time next season.
His best game for the Tide came against the Gonzaga Bulldogs, Bradley scored 18 points and had four assists while going a perfect 6-for-6 from the free-throw line.
Bradley did struggle with his shooting from behind the 3-point line in his freshman season. He was only 7-for-22 from behind the arc for the year, and area he must improve on should he return to Tuscaloosa for his sophomore year.
Alabama vs Maryland - NCAA Tournament Round 2
Alabama vs. San Diego State - NCAA Tournament Sweet 16