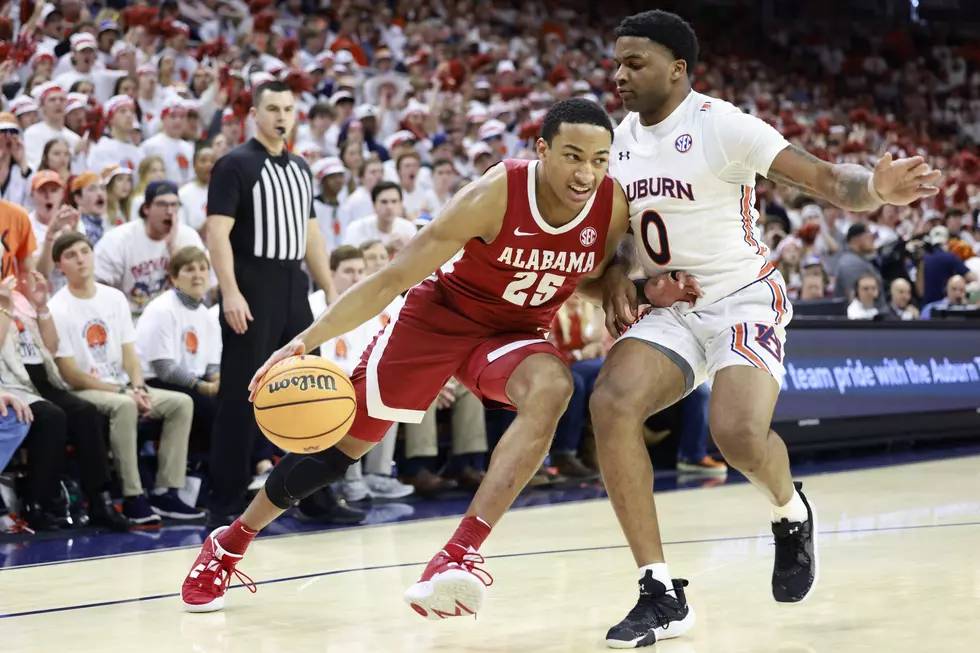 Alabama Guard Transfers to Michigan
Crimson Tide Photos / UA Athletics
Alabama guard Nimari Burnett opted to enter the transfer portal on Tuesday. According to Joe Tipton of On3 Sports, Burnett has already made a decision on his next season of college basketball.
The former 5-star guard is transferring to Ann Arbor to play for the Michigan Wolverines.
Burnett was heavily recruited out of high school and opted to start his career with Texas Tech. After a short stint in Lubbock he transferred to Tuscaloosa.
Burnett tore his ACL in the September after his arrival to Tuscaloosa and unfortunately missed an entire year.
He averaged 5.5 points and two rebounds for the Crimson Tide in 2022-23  appearing in 25 games and started in eight this past year but unfortunately was hampered with a wrist injury.
"Michigan is the best place for me to thrive, offensively and defensively," Burnett said to On3. "I've known coach Juwan Howard for a long time now, ever since I was a kid. I've always had a good relationship with him and I just felt it was the best place for me to be."
The Wolverines struggled in 2022-23, amassing an 18-16 record and finished eighth in the BIG 10. The Wolverines were eliminated in the second round of the NIT by the Vanderbilt Commodores.
Alabama vs. San Diego State - NCAA Tournament Sweet 16
Alabama vs Texas A&M Corpus Christi - NCAA Tournament Round 1