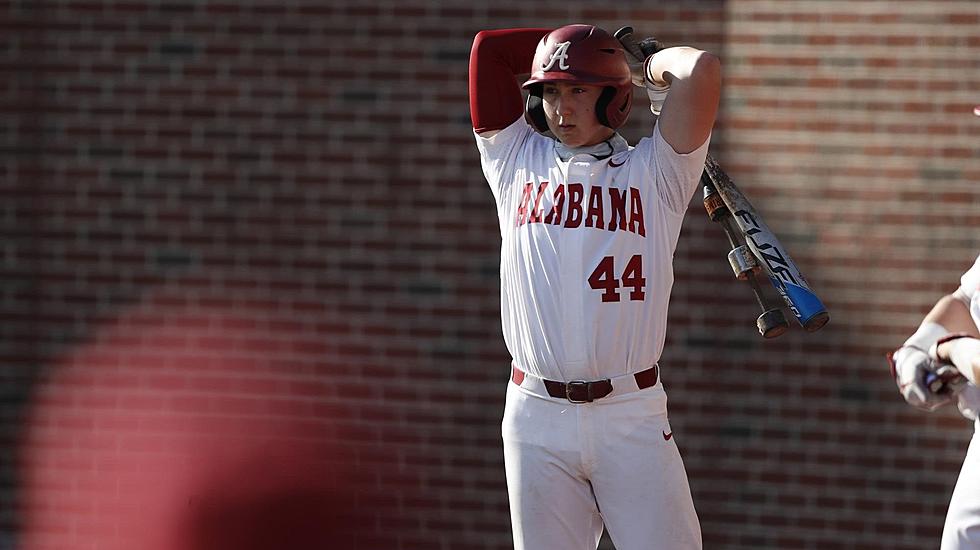 Alabama Moves to 7 Game Winning Streak With 3-1 Win Over Belmont
Alabama Athletic / Crimson Tide Photos
The 24th ranked Crimson Tide moved to a seven-game winning streak with a 3-1 win over the Belmont Bruins on Tuesday afternoon. The Crimson Tide has found a hot streak, winning the most consecutive games it has all season.
Alabama starting pitcher Ben Hess came out with four strong innings to hold the Bruins off the board while on the mound. Not to be outdone, Belmont kept up with the pace as it also did not allow any runs from  Alabama in the first two innings.
The Tide finally broke through Belmont's pitching in the third inning as second baseman Bryce Eblin singled and came home on a single by shortstop Jim Jarvis, scoring the first run of the game. Jarvis also scored in the third as third baseman Zane Denton singled to right center field and Alabama would end the inning up 2-0 over the Bruins.
Hess would finish his fourth inning and come out of the game allowing just one hit and two walks with seven strikeouts. Belmont's starting pitcher Jordan Zuger came out of the game in the middle of the fourth inning for reliever Chandler Schultz and they combined to keep the Crimson Tide off the board.
The fifth inning came with some changes as the Crimson Tide put in Luke Holman at pitcher and he held the Bruins to zero runs through 1.2 innings and gave up three hits.
Alabama's catcher Dominic Tamez would open scoring back up in the bottom of the fifth, scoring on another RBI single by Denton and putting the Crimson Tide up 3-0 over the Bruins heading into the sixth inning.
Belmont came out hot to start its half of the sixth. Alabama head coach Brad Bohannon brought in Hunter Hoopes to limit the damage in the inning with two on and two out, and he kept the Bruins off the scoreboard despite loading the bases with a walk.
Things remained the same until the eighth when the Bruins would finally find itself on the scoreboard, making the score 3-1. Pitcher Hunter Furtado allowed the one run for Belmont in the game after giving up two walks, but got out of the inning without allowing another run or even allowing a hit.
Braylon Meyers came in to pitch the ninth for Alabama and would be the one to seal the victory with a big-time strikeout over the Bruins and get the save.
The Crimson Tide look to continue its hot streak, after moving to a 22-12 record on Tuesday, as it will face the #1 ranked Tennessee Volunteers starting on Friday, April 15th.
Alabama Crimson Tide Baseball Strikeouts Leaderboard
Look back on Alabama's top 10 strikeout artists in program history.
Alabama Baseball's Career Batting Average Leaders