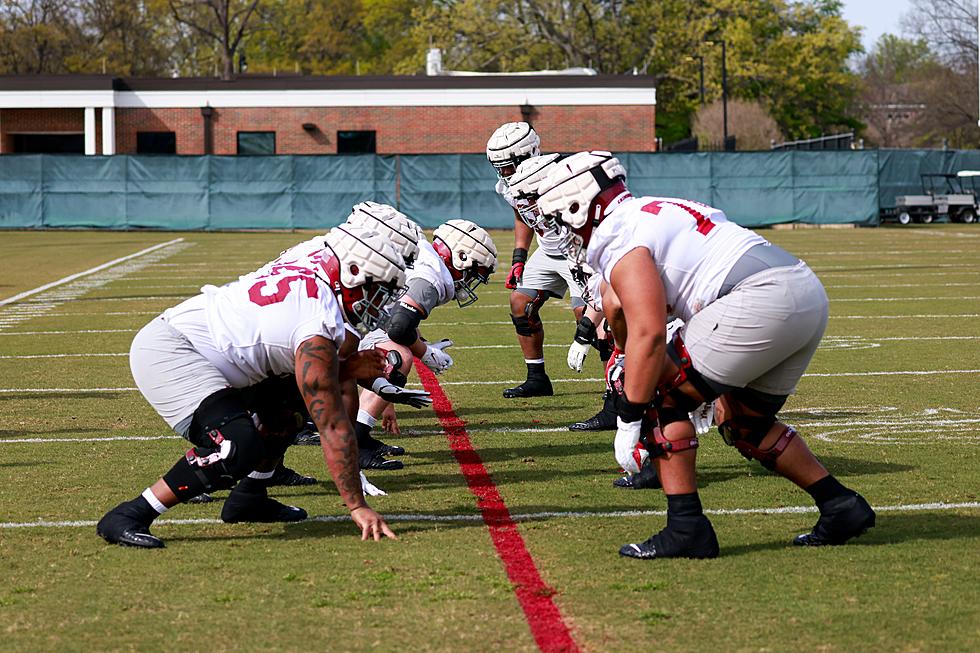 Alabama Offensive Line Preview
Crimson Tide Photos / UA Athletics
The Alabama offensive line returns only three key contributors from last year's inconsistent squad. Javion Cohen started ten games last year at left guard before the true freshman at the time, Tyler Booker, took his spot. Cohen entered the transfer portal in December and ended up committing to Miami. Left tackle Tyler Steen and right guard Emil Ekiyor declared for the NFL draft.
Darrian Dalcourt and Seth McLaughlin split time at center and both return to compete for the starting role this season. J.C. Latham started all 13 games at right tackle and is projected to have a prominent role on the line again this year.
Alabama's offensive line lacks experience aside from Booker, Dalcourt, McLaughlin, and Latham. The remaining linemen on the roster have played a combined 12 games with very limited snaps. There are five sophomores and six freshman compared two juniors, one senior and one graduate. The youth is bound to show at times this upcoming season, but Latham has confidence in the young group of offensive linemen.
"I see a lot of maturity in them," Latham said. "They know what they gotta do to perform.  They know what they gotta do to play and I see them taking it in strides and just trying to perform and do their best. I see a lot of growth in them every day."
Kadyn Proctor leads the impressive freshman class of offensive linemen. At 6-foot-7, 330 pounds, Proctor has the size to make an impact early. He appears to be the most likely to start out of all the true freshmen.
Elijah Pritchett was one of the top offensive line prospects in the 2022 recruiting class. After redshirting last year while recovering from a pectoral injury, Pritchett looks to win a starting role on the line this season. He did see game action in two games late in the season.
"I've definitely seen a lot of growth, a lot of maturity," Latham said." He has that kind of experience just being in the Alabama culture, so I do expect a lot out of him coming into this spring and new season. I'm really excited about him too.
Nick Saban's Coaching Tree: Where Are They Now?