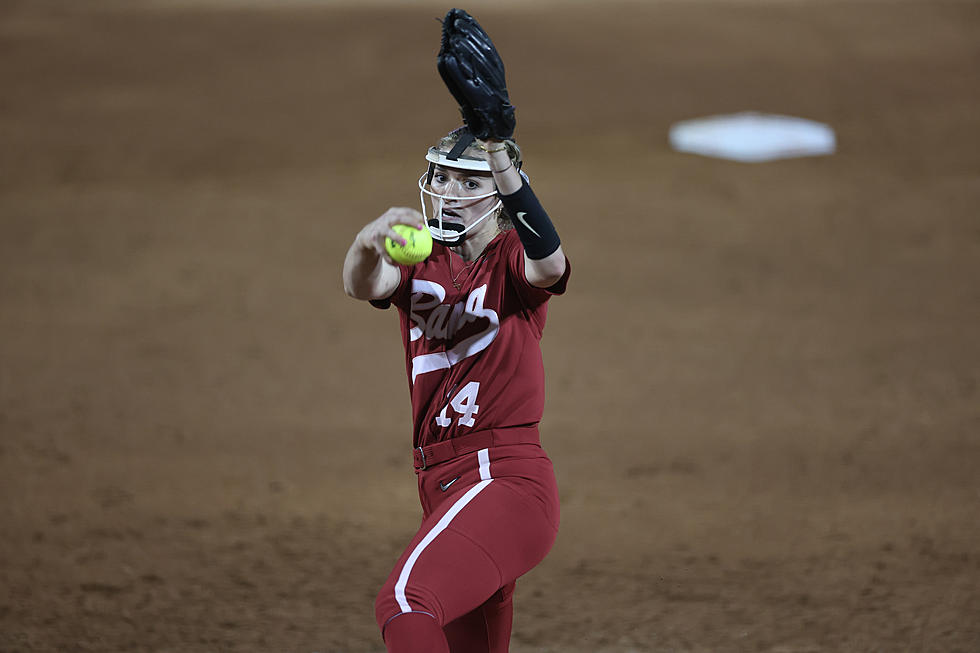 Alabama Rolls Past Mizzou In Extras
Crimson Tide Photos / UA Athletics
It was a pitcher's duel through the first eight innings of Saturday's game until the Crimson Tide finally put together a 4-run rally in the top of the ninth inning, leading to a 4-0 win over the Missouri Tigers.
Montana Fouts pitched all nine innings in this one for the Tide and has continued to establish herself as the leader of the pitching staff. She only surrendered five hits, while striking out 14 and walking just two.
Neither team could figure out a way to put any runs on the board as runners were stranded every inning for both teams.
In the top of the ninth, Ashley Prange led off the inning with a home run to right center to finally put Alabama on the board. Everyone decided to join the hit party following that. Kenleigh Cahalan tacked on two more with a double to down the right field line, and Bailey Dowling secured an RBI of her own as she singled home Cahalan later in the inning.
In the bottom of the ninth inning, Fouts got two quick outs before surrendering a two out hit to Maddie Gallagher of Mizzou. She eventually got Katie Chester to foul out in left field territory, securing the win for Alabama.
Alabama Baseball Takes Down Kentucky 3-26
Alabama Falls to Kentucky 9-5
Photos and Scenes from Alabama's loss against Kentucky
Alabama vs Kentucky Baseball