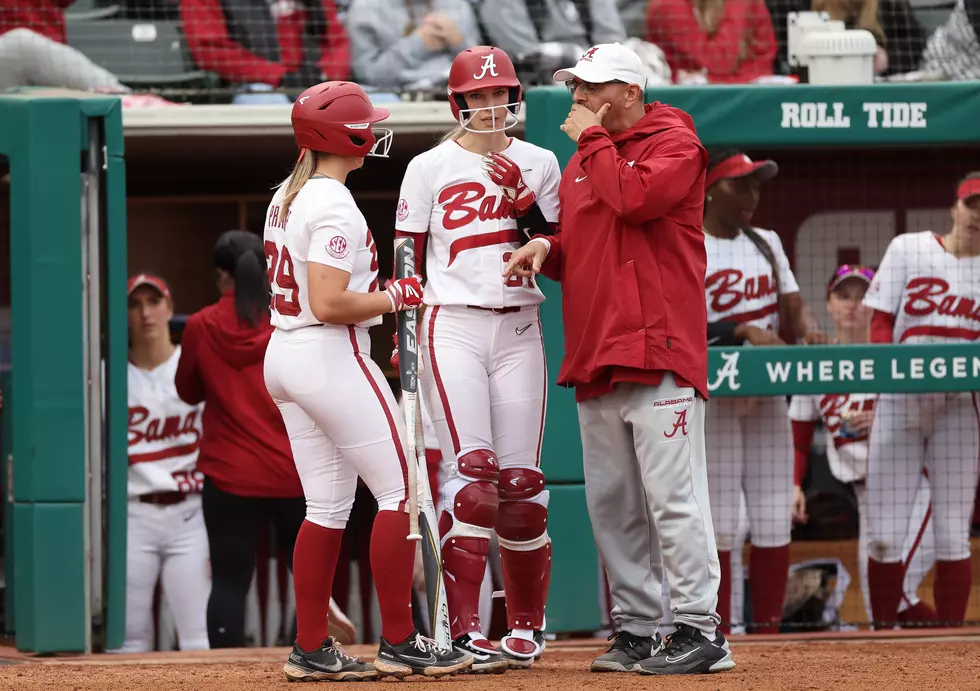 Alabama Softball Continues To Struggle
Crimson Tide Photos / UA Athletics
After yesterday's loss to Arkansas, the Alabama Crimson Tide softball team is having trouble with getting back into a groove.
The offense is struggling to produce runs, the defense is struggling to prevent runs, and the pitching is allowing way too many walks.
The offense has been leaving ample runners on base the past couple of games. If a team can't produce with runners in scoring position, that team can't expect to win games.
Head coach Patrick Murphy expressed his concerns with his team's recent offensive struggles.
"In the first inning, we had the bases loaded with one out and couldn't put it away. We got a strikeout and a popup. Maybe if we get a hit there and put a crooked number on the scoreboard, then Arkansas is playing on their heels and we're excited," Murphy said. "Instead, they score in the top of the second and now we're on our heels. So, the exact opposite could have happened."
Ashley Prange has stayed consistent on offense, but has been constantly stranded on base because the rest of the lineup has not been able to put a rally together to produce some runs. The team has constantly been playing from behind, and that leads to a lack of confidence.
The Tide will look to fix its offensive struggles starting tonight as Arkansas will be in town for the rubber game of a three-game series with first pitch set for 6 P.M. CT.
Alabama vs Texas A&M Corpus Christi - NCAA Tournament Round 1
Alabama vs Texas (Game 2)
Alabama vs Columbia Baseball