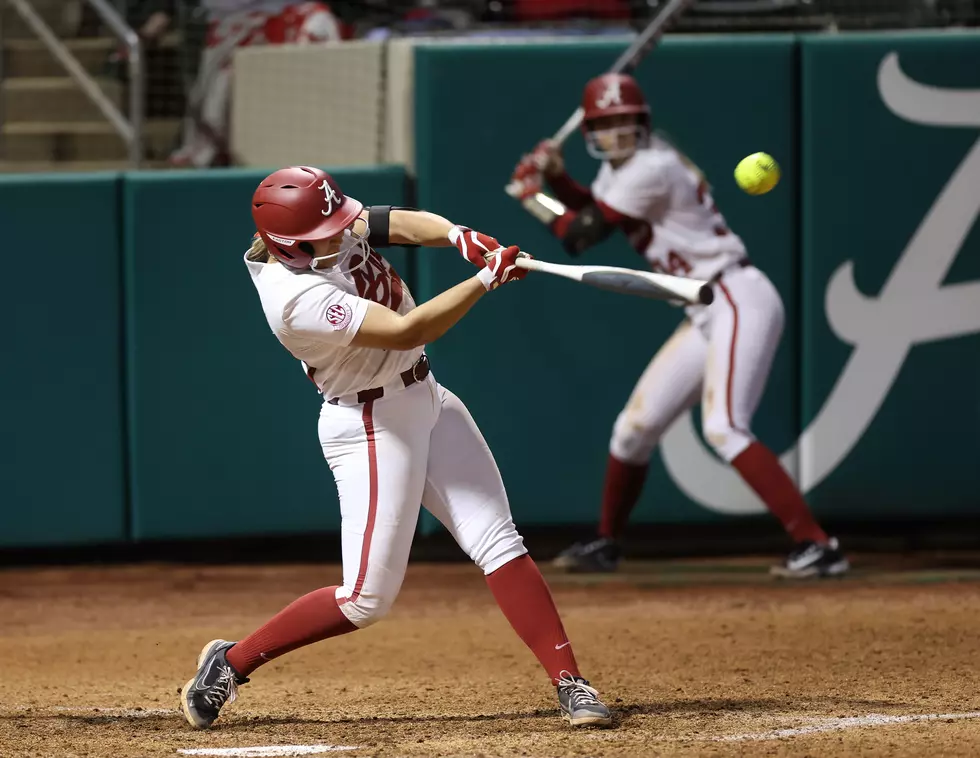 Alabama Softball Falls Short To No. 2 UCLA
Crimson Tide Photos / UA Athletics
Team 27 is continuing its visit to Clearwater with an unfortunate loss against No. 2 UCLA. The two teams last faced off in the 2021 Women's College World Series. The last game between the two which was on Montana Fouts' birthday back in 2021 and was a perfect game for the ace.
With a sense of Deja Vu, Ashley Prange wasted no time putting runs on the board for the Crimson Tide as she batted in Kenleigh Cahalan with a two-run homer.
Fouts started on the mound after pitching the whole game against Duke the previous day. A walk and two hits loaded the bases for UCLA, leading to a Jordan Woolery grand slam. The Bruins took the lead at the bottom of the first 4-2. Fouts came through and closed out the inning with three-straight strikeouts.
Back at-bat to start the third inning Prange does it again, hitting a deep home run over the left middle field to bring the Tide one run closer 4-3. Following the momentum of the Prange home run, the Tide could not find any more runs in the inning. UCLA was able to steal one run at the end followed by a baserunning error leading to the third out.
The fourth and fifth innings saw several hits on both sides, but no runs. Both teams found their batters stranded on base in the two innings. Two strikes into the bottom of the fifth inning head coach Patrick Murphy moved to pitcher Lauren Esman. Fouts ended the day with nine strikeouts and only two walks. Esman was able to clean up and keep the score 5-3.
An uneventful sixth inning leads to the Tide's last attempt at bat at the top of the seventh. UCLA pitcher Megan Faraimo started the whole game and matched the high level of play from Fouts. Two quick outs led to the last batter, lead-off hitter, Kenleigh Cahalan. Battling to a full count Cahalan is struck out looking.  UCLA wins a close one 5-3 over the Tide, handing the team its second loss this season.
Team 27 will continue its play in the TaxAct Clearwater Invitational against UCF on Saturday at 1:30 p.m. CST and will wrap up its trip down south against FSU at 4 p.m. CST. Coverage will be on ME-Tv 97.5 FM.
Alabama Softball's Season Opener
Alabama softball's 2023 season opening weekend.
Ten Year Throwback to Tide's WCWS Title
In honor of the 10 year anniversary, let's take a look back at the Alabama Crimson Tide's 2012 Women's College World Series championship.