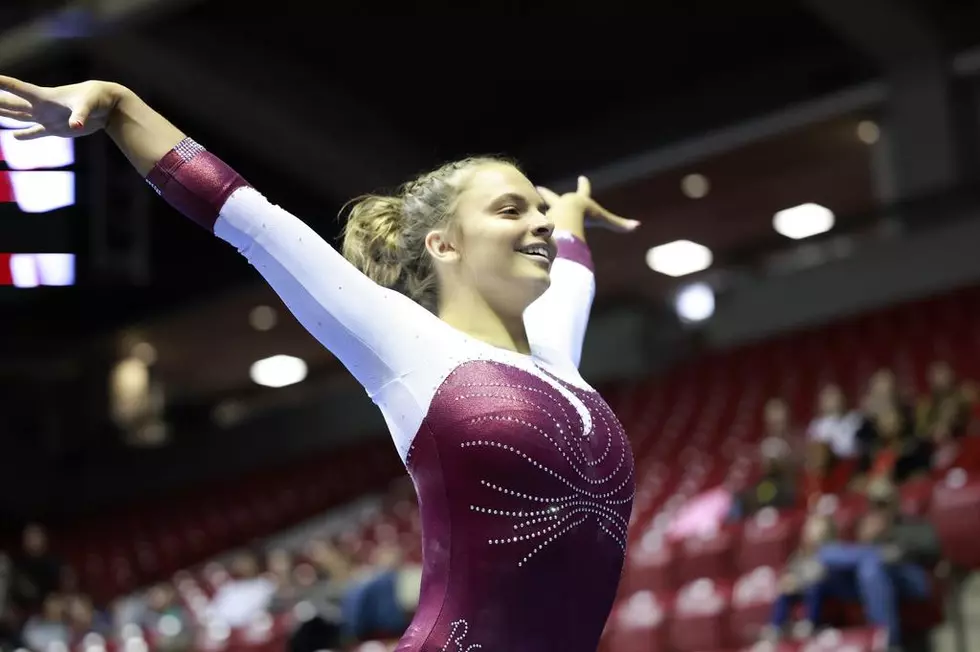 Alabama vs. Arkansas Gymnastics Preview
Crimson Tide Photos / UA Athletics
The Alabama Crimson Tide gymnastics team recorded its second highest score for a season opener in school history with a 196.975 on Friday night. Alabama hopes to keep that momentum going as the team travels to Arkansas for its first road meet of the year.
Alabama plans to continue going big with each of the routines. Alabama gymnastics head coach Ashley Johnston wants her team to "just go for it" and embrace these big moments. Johnston definitely did not play it safe in the opening meet as she had five gymnasts competing 10.0 start value vaults, including freshman Gabby Gladieux.
The Crimson Tide has six freshman expected to make an impact this year. The young gymnasts will be put to the test in their first taste of SEC gymnastics in Fayetteville, Ark., but the team prepared all off season for these moments.
"We've created what we call dice sets where we put our gymnasts in position to bet on themselves... They'll have to do a  quiet routine where the whole gym will stop and be silent as they go to compete. We'll do loud routines where we might play an Arkansas fight song or something like that to try to mimic the environment that they're gonna be stepping into," Johnston said.
The freshman have a great group of upperclassmen with experience competing in hostile environments. Junior Cameron Machado says it will be important for the freshman to block out the noise and remain in the "Bama Bubble."
What to watch for 
A few gymnasts who were in the lineups last season didn't compete in the opening meet. Shania Adams and Sania Mitchell were coming back from injuries during the Crimson and White meet and didn't compete against Michigan State. It was unclear what the reason was for them not competing in the opening meet. Ella Burgess also didn't compete against MSU but could make her way into the lineup against the Razorbacks this week.
Meet time and where to watch
The Alabama-Arkansas dual starts at 7:30 CT and will air on the SEC Network. Follow @julietbrowntv on twitter for Alabama gymnastics coverage, news, and more!
Ten Year Throwback to Tide's WCWS Title
In honor of the 10 year anniversary, let's take a look back at the Alabama Crimson Tide's 2012 Women's College World Series championship.