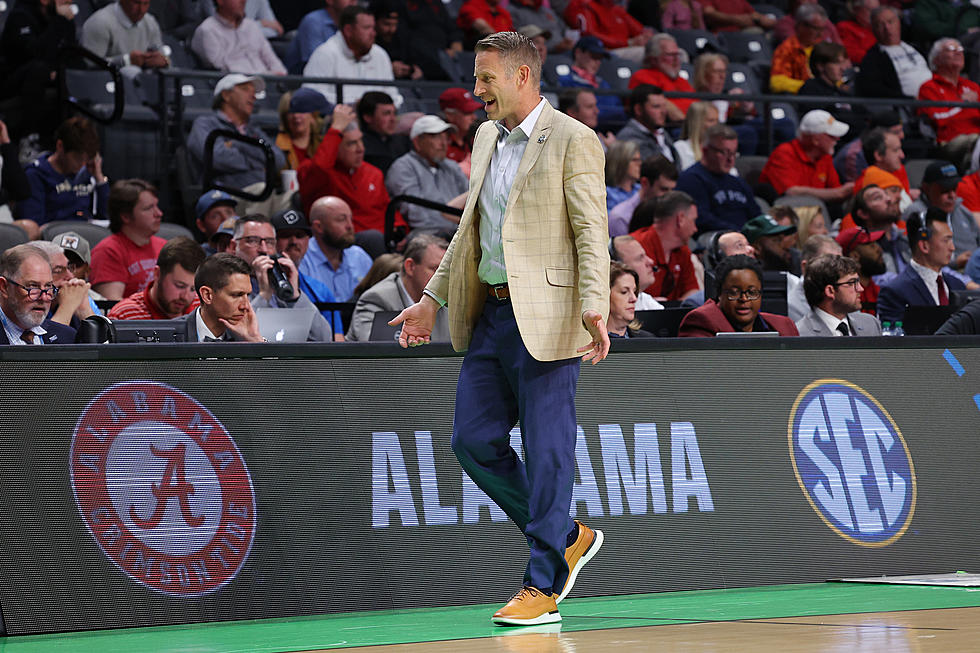 Alabama's Opponent for Season Opener Revealed
Getty Images
Alabama men's basketball's opponent for its season opener has been announced.
The Crimson Tide will take on Morehead State at Coleman Coliseum on Nov. 6, 2023, according to The Bracketeer analyst Rocco Miller.
"Alabama will open the 2023-24 College Basketball season against Morehead State on Monday, November 6th at Coleman Coliseum, per multiple sources," tweeted Miller.
This will be the second meeting ever between the two programs. Alabama won the only other game 82-64 on Dec. 23, 2002. 
Morehead State is the latest non-conference matchup that has been announced for Alabama's upcoming season. Other games include Ohio State in the Emerald Coast Classic on Nov. 24, Clemson on Nov. 28, Purdue on Dec. 9, Arizona on Dec. 20, as well as games against South Alabama, Mercer, and Indiana State.
Alabama's SEC slate for the 2023-24 season include home-and-aways with Auburn, Florida, LSU, Mississippi State, and Tennessee. The Tide will travel to Georgia, Kentucky, Ole Miss, and Vanderbilt and host Arkansas, Missouri, South Carolina, and Texas A&M.
For more content on the Alabama men's basketball team from Kim Rankin, follow her on Twitter at @kmrankin1 and don't forget to visit Tide1009.com for daily content and access to our newsletter.
Alabama vs. Georgia
No. 1 Alabama basketball defeats Georgia.