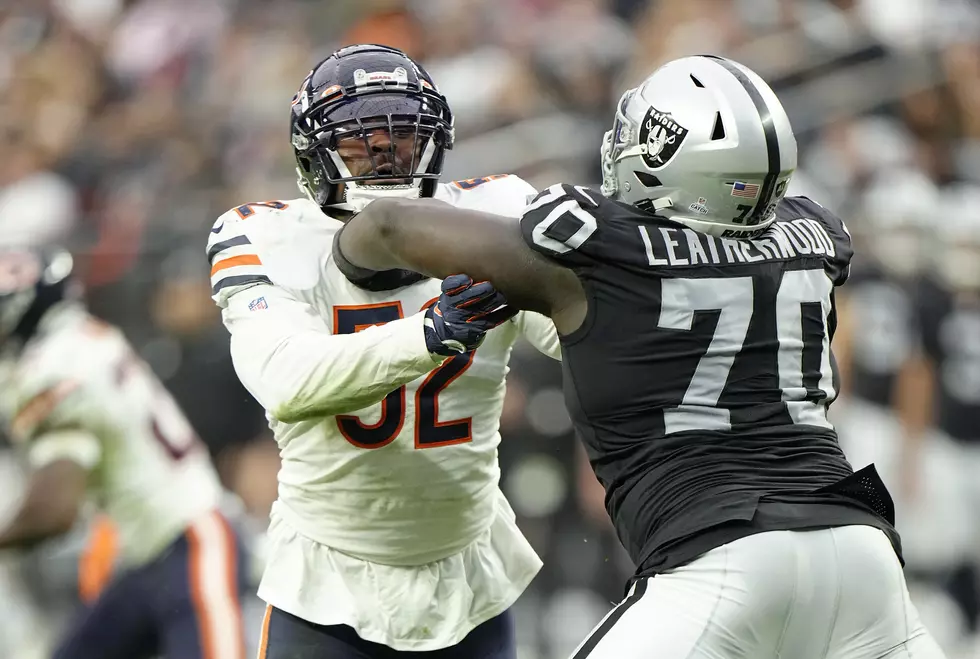 Alex Leatherwood released by the Las Vegas Raiders
Getty Images
According to NFL Insider, Tom Pelissero, former Alabama offensive lineman Alex Leatherwood was released this afternoon by the Las Vegas Raiders.
The Raiders selected Leatherwood with the 17th overall pick in the 2021 NFL Draft. For Las Vegas, Leatherwood played both guard and tackle. They had a 10-7 record at the end of the regular season and advanced to the playoffs before falling to the AFC Champions Cincinnati Bengals.
All 17 of the games he played last season were starts. In his first year, Leatherwood struggled, finishing second among offensive linemen in sacks allowed and third in penalties in the league, according to Pro Football Focus. 
NFL Insider Ian Rapoport tweeted out that the Raiders were trying to make a trade with the former Alabama lineman.
Leatherwood played for Alabama from 2017-2020. He was voted the best left tackle in college football by winning the 2020 Joe Moore Award, became Alabama's fifth Outland Trophy winner in 2020, 2020 unanimous first-team All-American, 2020 first-team All-SEC, co-recipient of the SEC Jacobs Blocking Trophy, pairing with former teammate Landon Dickerson, and played in 48 career games with 41 consecutive starts dating back to 2018.
Leatherwood hopes to find another home soon as the NFL regular season is just around the corner.
Crimson Tide Class of 2023 Commits
A look at all Alabama commits from the class of 2023.
Alabama's First Fall Camp Practice 2022