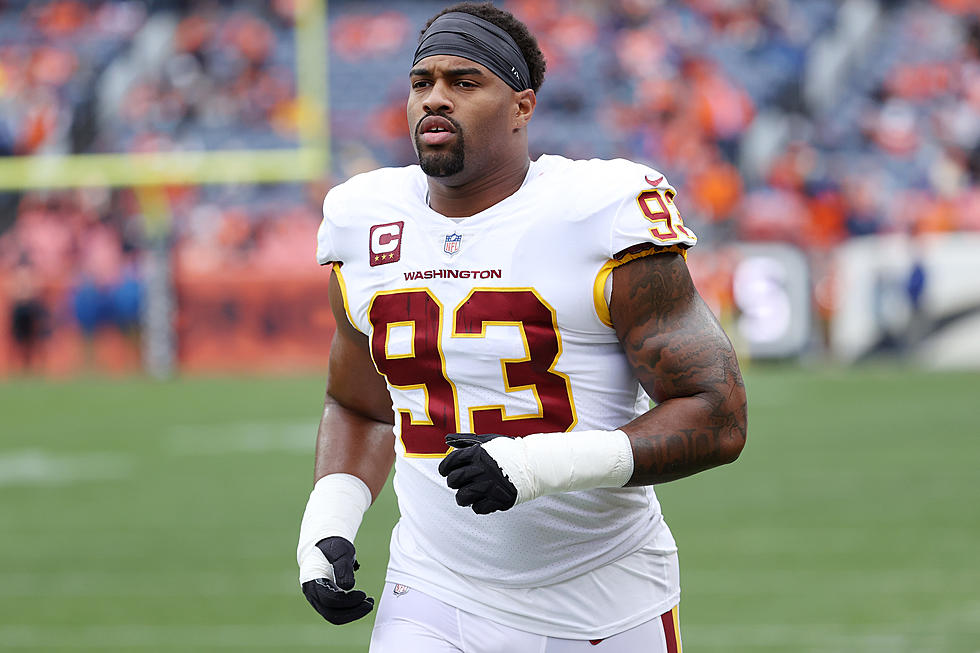 Allen, Payne Speak on Del Rio's January 6th Tweets
Getty Images
Washington Commanders defensive linemen Jonathan Allen and Daron Payne spoke to the media on Tuesday following the first day of mandatory minicamp about the tweets put out by defensive coordinator Jack Del Rio regarding the January 6th insurrection at the US Capitol building. Last week, tweets surfaced of Del Rio calling the incident at the Capitol a "dust-up" and comparing it to the Black Lives Matter protests from the summer of 2020.
Following the initial reporting on the tweets, multiple of lengthy exposes were written on the subject by major news outlets, Virginia state senators cancelled meetings with the team about supporting the building of a new stadium, and head coach Ron Rivera fined Del Rio $100,000. Del Rio defended the comments and even expanded on them after practice on June 8th before eventually issuing an apology.
"Everybody makes mistakes and he owned up to it. That's all you can really ask for," said Allen on the subject. He also said that while some of his teammates took issue with the statements, he wasn't going to let it bother him.
"I like to separate my political life and my work life," Allen continued. "No matter your political view, we get paid to do a job. You don't get paid to share political views."
"Now, I'm not saying we can't use our platform to express our political views, but at the end of the day I get paid to play football, dominate double teams and sack the quarterback. And that's what I'm going to do."
Payne said he was completely unbothered by the incident. "No man, I play football," he said when asked if the coach's beliefs affected him in any way.
Allen also echoed the sentiments shared by former Crimson Tide teammate Tua Tagovailoa regarding "keyboard warriors" when asked if he ever gets overwhelmed by all the sideshows that surround the Commanders organization.
"I could care less. I got blasted on Twitter the other day, for whatever reason. I don't give a damn. I really don't. Anybody outside of this team is so unimportant to me. You're not on the field with us playing football, you're not playing double teams, you're not out here busting your ass with me everyday. I could care less what people think on Twitter, because Twitter's not a real space. It's a space people hide behind the keyboards and say whatever they want to say."
Alabama Gardens in Spring
Alabama Gardens in Spring
Million Dollar Band Preview Show
Lies Auburn Fans Tell Themselves About Bama Football