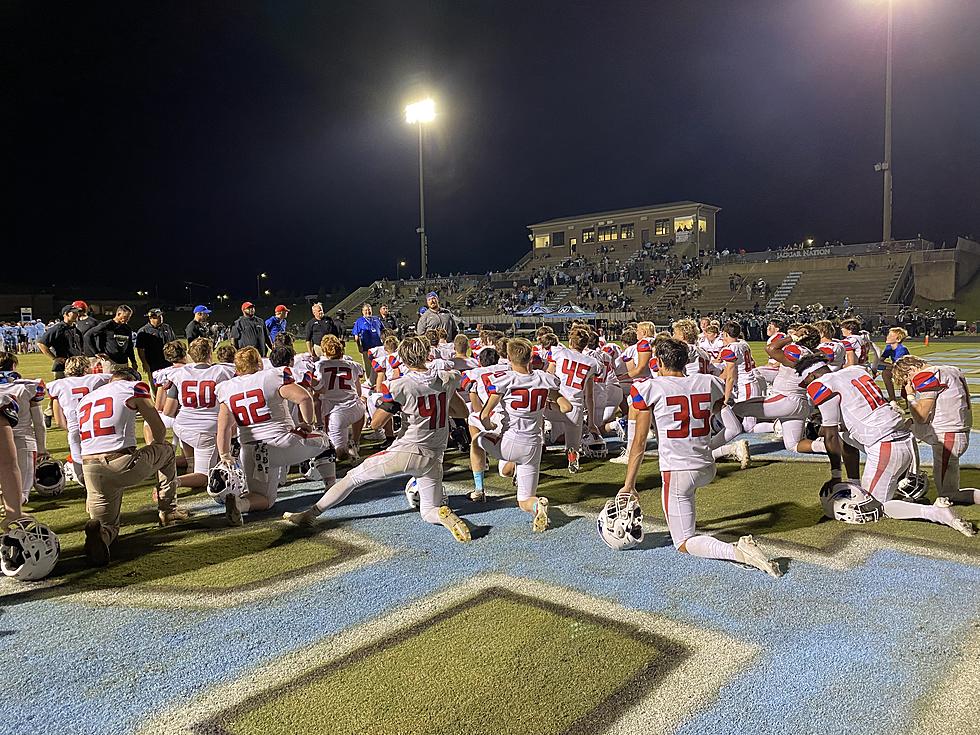 American Christian Academy Spoils Northridge's Homecoming
Kim Rankin
---
The American Christian Academy Patriots (4-2, 2-1) defeated the Northridge Jaguars (1-4, 1-2) 44-36 on Friday night.
"I'm so proud of our guys the way they fought. Our offensive stepped up huge. Jackson Williams had a great game. So proud of them," said American Christian Academy head coach Cody Martin.
Both teams exchanged touchdowns on their opening drives. Northridge drove 71 yards down the field and scored on a 34-yard touchdown run by Nick Sherman. 
American Christian tied up the game on a 58-yard touchdown pass from quarterback Kai Young to wide receiver Eric Hines and took the lead on a 27-yard field goal after recovering a kickoff fumble to make it a 10-7 ballgame. 
The Jaguars responded, scoring a touchdown on a 17-yard touchdown pass from quarterback Rowdy Christensen to Sherman to put Northridge on top 14-10. 
The Patriots scored a hat trick of touchdowns on their next possessions. The first was a three-yard run by running back Logan Morris and the last two were both 17-yard runs by running back Jackson Willingham to give American Christian Academy the 31-14 advantage.
Northridge put up one more touchdown before halftime, scoring on a 77-yard touchdown pass from Christensen to Sherman, however American Christian Academy responded back and scored on a one-yard run by Young to make the score 38-21 heading into halftime. 
Both special teams units exchanged touchdowns in the second half. American Christian scored seven points on a scoop and score from Hines after the group blocked a Northridge field goal attempt and the Jaguars scored on the ensuing kickoff when Sherman ran the ball back to make the score 44-28. 
The Northridge defense forced a punt and the offense scored on a four-yard touchdown pass to Sherman. The team had a successful two-point conversion which made it a one possession game 44-36.
The Jaguars had one more chance to tie up the game after blocking American Christian Academy's field goal attempt with one minute remaining, however an interception by Jackson Williams sealed the Patriots win.
"The second half, I was so proud of the resolve of our football team and the competitive spirit that they showed. It just shows that we can do it, we just gotta put four quarters together. We're still building and we're still working to get better, and we're gonna continue to do that," said Northridge head coach Ryan Lolley.
For more content on high school football from Kim Rankin, follow her on X/Twitter at @kmrankin1 and don't forget to visit Tide1009.com for daily content and access to our newsletter.

---
Tide 100.9's high school football coverage is brought to you by Freddy's Frozen Custard and Steakburgers.
Paul Bryants vs. Northridge 9-22-2023
Gallery Credit: Photos Courtesy of JD Zasa