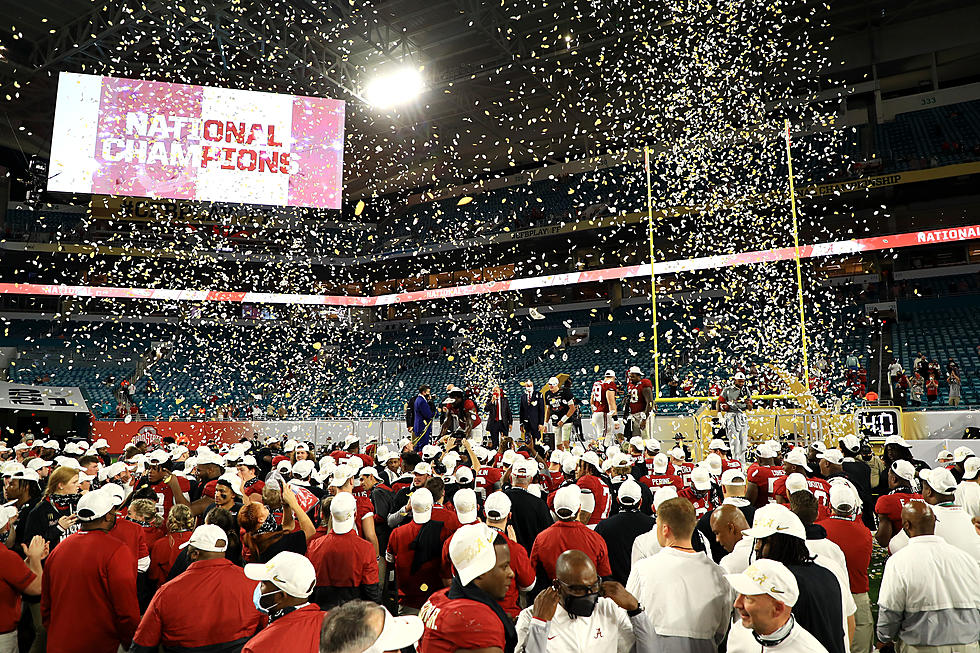 An SEC Team Will Be in the Playoffs. And It Could Be Bama
Getty Images
Despite Alabama's sloppy performance against Texas A&M on Saturday, they got out with a win.
So what does this mean for the rest of the season--and the post-season? Sportscaster Doug Bell discussed the topic with Wimp and Barry Sanderson on "Inside the Locker Room" Monday morning.
"I do think now we're headed for an Alabama-Georgia SEC Championship," said Bell, "I think it's all laid out for us."
Bell pointed out that the Alabama team was steadily improving and that Jalen Milroe was "getting better every week." He also added that the wide receivers who had been hyped up in the pre-season were beginning to assert themselves.
As for the rest of the playoff teams, Bell is predicting a Pac-12 team to make it--probably Oregon or Washington. (He thinks they would only get left out if their champion has a loss.) From the Big 12 he has Oklahoma or Texas as possibilities, probably Texas.
"North Carolina's undefeated, Duke's undefeated, Florida State's undefeated--the ACC is likely to have an undefeated team in the playoffs," said Bell. "I mean, who's gonna get left out guys?" he asked. Not an SEC team, Bell was certain.
"Are you sure about that?" Wimp Sanderson pushed back. "The only team in the SEC that goes to the final four is Georgia if they're undefeated." 
Even if Alabama wins, Bell predicted they'll be in the playoffs. "I think the SEC champion goes, just because it's the SEC," he said.
Barry Sanderson brought up the possibility that an undefeated Georgia gets beaten by Alabama. "Would you drop Georgia from one to five?" he asked.
Bell said it would depend too much on the outcome of the other conferences--Michigan going undefeated, Ohio Sate beating Michigan. "We haven't even talked about Penn State," noted Bell.
"In the last year of the 4-team playoff, it's gonna be quite dramatic, let's just put it that way," concluded Bell. "It's pretty darn exciting, though, I like it."
Listen to the full interview with Doug Bell:
23/24 Alabama Basketball Roster
Alabama Men's Basketball numerical roster
Gallery Credit: Simon Besnoy
Hillcrest Dominated Central; Banks 3 TDs
Gallery Credit: ella-marie photography
Dallas County Hornets vs American Christian Academy Patriots
Gallery Credit: Photos Courtesy of JD Zasa