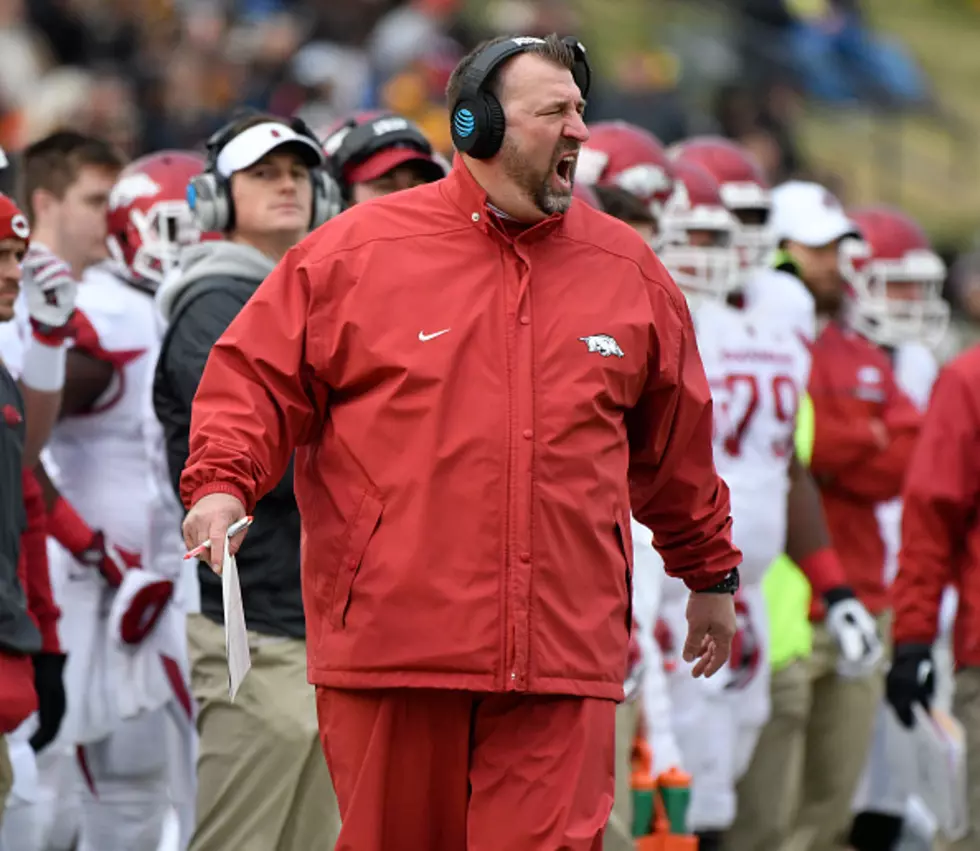 Arkansas and Notre Dame Will Play Home-and-Home Series
Getty Images
A marquee home-and-home college football series featuring the SEC versus Notre Dame was announced on Thursday. 
The Arkansas Razorbacks and the Fighting Irish will meet in South Bend in 2020 and make a return trip to Fayetteville in 2025. Unless the two programs meet in the postseason over the next three seasons, the matchup in 2020 will mark the first meeting between the two power programs.
"Ever since I became a head coach I've wanted to get Notre Dame on the schedule and when it became a possibility we were 100 percent in on getting a home-and-home done," head coach Bret Bielema said. "I'm excited for our program, but I'm also excited for our fans to experience a game at Notre Dame and then come back and show what an amazing home atmosphere we have."
The Irish, which remains an independent in college football, has upped its regular season scheduling to include the Southeastern Conference recently. Notre Dame will host Georgia on September 9, which will be the first regular season game against the SEC since a 41-21 win over Phillip Fulmer's 5-win Tennessee team in 2005.