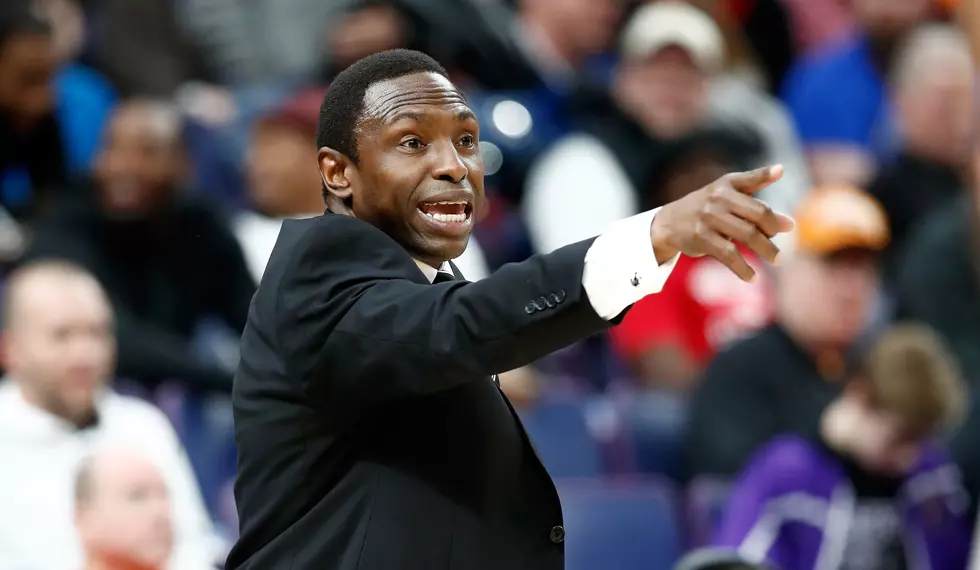 Avery Johnson to Help Broadcast NCAA Tournament as Analyst
Getty Images
The unmistakable voice of former Alabama basketball coach Avery Johnson will help call March Madness this year, the NCAA announced earlier Thursday.
Johnson will serve as a game analyst for select matchups, including the First Four, the Round of 64 and the Round of 32. The specific games he will cover will be determined upon the reveal of the NCAA Tournament Bracket on Sunday, March 14th at 5:00 p.m. CT. 
In addition to his knowledge from his time as a coach, Johnson has prior experience as a broadcaster. Johnson worked as an analyst for ESPN in between coaching stints with the Dallas Mavericks and the Brooklyn Nets from 2008-10 and 2013-15. 
Johnson coached the Crimson Tide from 2015-19, posting a 75-62 record in Tuscaloosa. With star players like Collin Sexton, Johnson helped bring the Crimson Tide to the NCAA Tournament in 2018, the program's first appearance since 2012. He was let go after the 2018-19 team totaled an 18-16 record, including an unexpected loss to Norfolk State in the NIT. 
 The NCAA Tournament will be available on several different networks, including TBS, CBS, TNT, and TrueTV. The final rounds and championship game will feature the usual star-studded lineup of announcers including names like Jim Nantz, Grant Hill, Bill Raftery, and Tracy Wolfson.
Alabama Men's Basketball's Top Career Rebounders