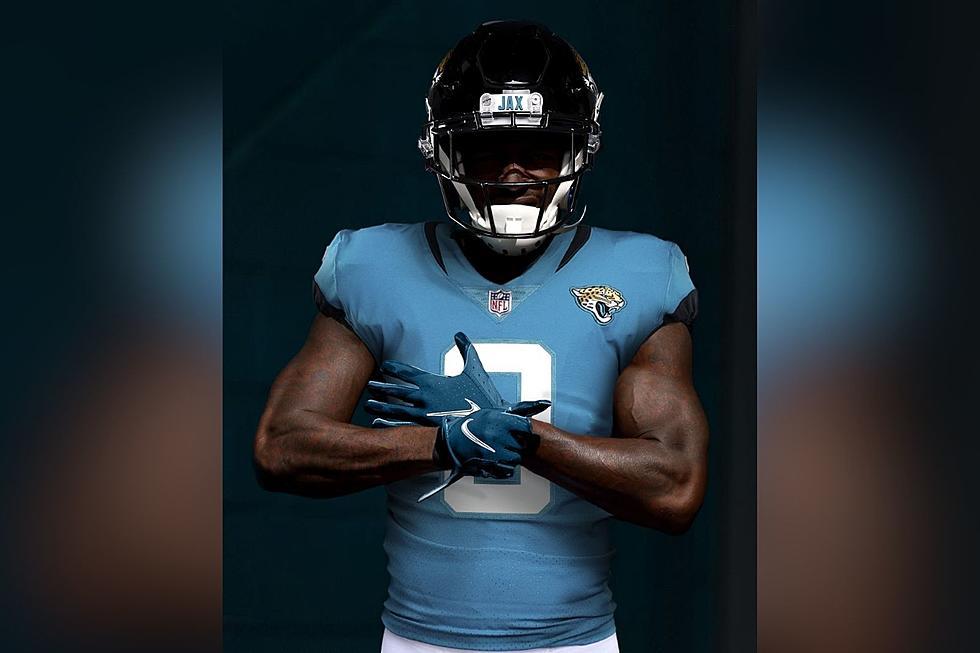 Calvin Ridley To Wear The NFL's Newest Number
Courtesy of @Jaguars via Twitter, Canva
Calvin Ridley will be the first player in the history of the Jacksonville Jaguars to wear No. 0.
Soon after the NFL passed the rule to allow players to wear No. 0 in its owners meeting in Phoenix on Tuesday, Ridley and the Jaguars both posted to Twitter the wide receiver's new number. Before that, he wore No. 18 with the Atlanta Falcons and No. 3 in college at Alabama.
Jaguars quarterback Trevor Lawrence also tweeted out in support of his receiver's new number, calling him "Agent 0."
Drafted with the No. 26 overall pick by the Falcons in the 2018 NFL Draft, Ridley caught 248 receptions for 3,342 yards and 28 touchdowns in his first four seasons in the league. However, Ridley did not play during the 2022 season because he was suspended indefinitely for violating the league's gambling rules the season before while he was taking time away from the Falcons to focus on his mental health.
The Falcons traded Ridley to the Jaguars before last season's trade deadline for a 2023 fifth-round pick and a 2024 conditional fourth-round pick. The wide receiver was reinstated by the NFL earlier this month.
The Jaguars went 9-8 last season, won the AFC South division title and won their first playoff game since the 2017 season by completing a 27-point comeback against the Los Angeles Chargers. They lost in the divisional round though against the eventual Super Bowl Champion Kansas City Chiefs.
Crimson Tide's NFL Draft First-Rounders During Saban's Tenure
Take a look back on the Crimson Tide's first round selections under head coach Nick Saban.