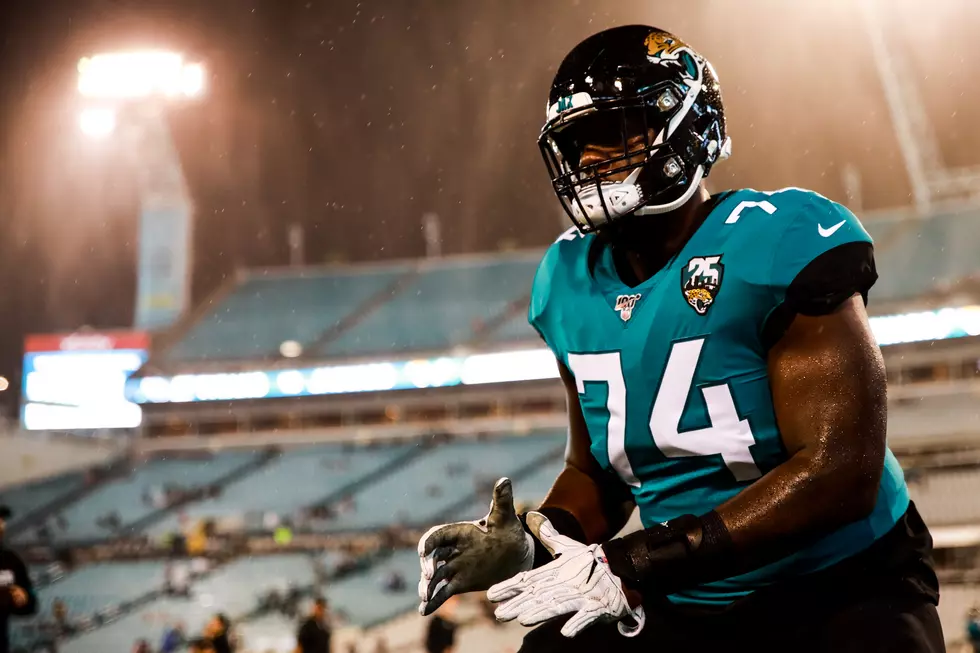 Cam Robinson Signs Franchise Tender
Getty Images
Jacksonville Jaguars left tackle and former Alabama Crimson Tide standout, Cam Robinson, signed his franchise tender with the team after being placed under the franchise tag back in March. Robinson was drafted in 2017 and is going into his first season no longer under his rookie contract.
A Louisiana native, Robinson chose the Tide over several other schools, including LSU and Auburn, and was an immediate impact player in his freshman season, starting all 14 games.
In his time with Alabama, Robinson helped lead the Tide to a national title in 2015, and was a recipient of the Outland Trophy in 2016 as well as being named a consensus All-American that same season. Robinson was very highly rated coming out of Alabama and was a projected first round pick by many who viewed him as the top tackle prospect in the draft.
Robinson; however, fell to the top of the second round where he was selected 34th overall to the Jacksonville Jaguars but was a near immediate starter. Robinson started 15 games his rookie season, and was a main component to an offensive line that helped the Jaguars lead the league in rushing and make an AFC Championship appearance.
In 2018 Robinson suffered a torn ACL in a week two matchup against the Patriots, but since his return has not missed a start, going 30-for-30 since his week three comeback in 2019.
Although Robinson has now been franchise tagged by the team, the Jaguars still have until July 15 to create a long term deal with the veteran tackle that would negate the tag. If a deal is not reached between Robinson and the Jaguars, the franchise tag means that Robinson would make close to $14 million this season.
With the Jaguars likely selecting their signal caller of the future in this year's draft, will Robinson get a long term deal to protect a young quarterback?
Highest Rated Recruits of the Saban Era