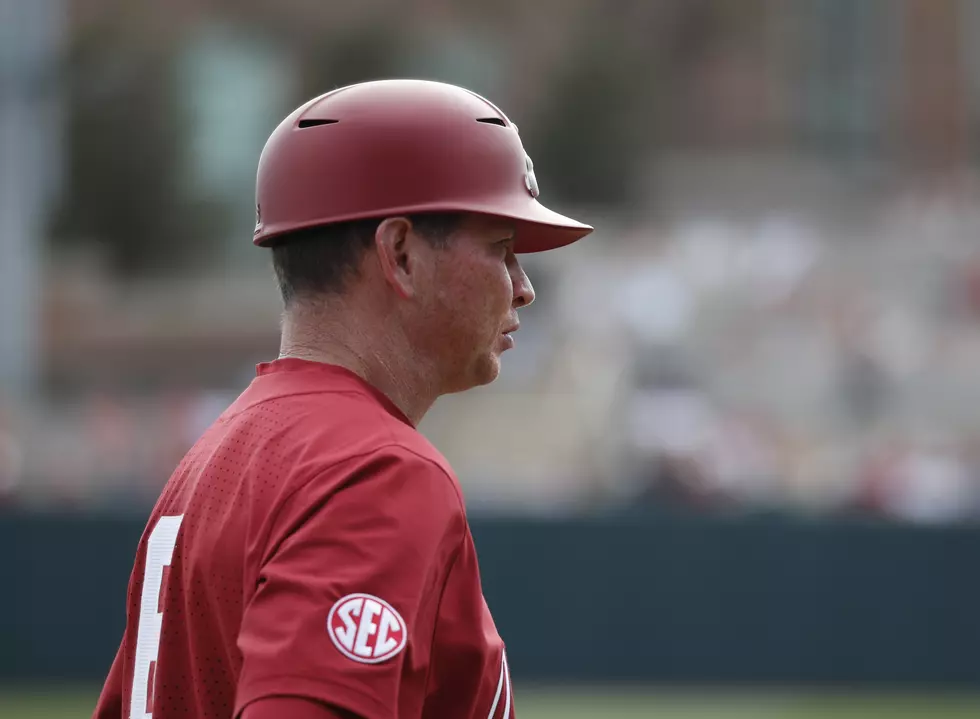 Can NIL Deals Save College Baseball?
Crimson Tide Photos / UA Athletics
Spring baseball games at Sewell-Thomas Stadium, or "The Joe", are right around the corner. The Crimson Tide are ranked as D1Baseball.com's 25th ranked team in the country and are poised for a good season in what is shaping up to be a crowded SEC field, a conference that has birthed four of the last five national champions, but nobody is talking about it. 
College baseball as a whole does not compare to the popularity that college basketball or college football has, nor should it. Sports audiences have shown that they want action. They want scoring and they want it often. They want athletes throwing down 360 dunks and Hail Marys caught in triple coverage.
The younger generation of sports fans have zero interest in seeing a lackluster base-hit get through the infield. Now you might be asking, "Well, baseball has been a popular sport for over 100 years, what has changed?"  Nothing has changed about baseball. Yeah we have sabermetrics now, but the average guy going to drink a few beers and shove hot wings down their throat with their buddies, has no care for learning about a guys OPS+ or their WAR. 
If baseball has taught us anything, it's what the fans love. The fans love homeruns, they love scoring, and they love when a pitcher can stand up on the mound, and strike a guy out throwing a baseball at 105 miles per hour. Look back at the summer of McGwire and Sosa, or even this past season where Aaron Judge hit 62 home runs. Major League Baseball gained an insane amount of popularity through those two seasons, just by having guys smash balls over the fence, and therein lies the issue for college baseball. quality of play.
The structure of professional baseball is much like professional basketball. In basketball, players must be one year removed from high school graduation to enter the NBA. This means that players have the option of spending that year in college, where they previously made no money, but play against elite competition and get an education; or they could choose to play overseas for a year to develop their skills while playing professionally.
In baseball, there are no minimum age requirements to be drafted by a major league club. The best baseball players have the option of either being drafted immediately out of high school by a major league team, or they could go to college and get an education while also risking injuries that may jeopardize any professional career in the future.
When a shiny five-star prospect sees a first-round contract on the table in front of them with all the zeros in the world, they jump at it; as they should. Take the money now, get an education later.
The new NIL deals won't change anything for those players, especially not in baseball. But for the guys drafted in the third, fourth, eighth, or twenty-seventh rounds, you might begin to see them realize that the money they could make down in a teams farm system, just isn't worth passing up on some big potential NIL deals from big money college programs. And in addition to those deals, players can get an education, and perfect their skills at the college level, rather than enduring the travel of a minor league baseball season.
College baseball won't beat college football or college basketball, and it probably never will. The history and craziness of March Madness and the growing popularity of college football will always reign supreme over their respective seasons, but with NIL deals coming into play, the outlook of college baseball's future is looking brighter.
It's no secret that college baseball has a scholarship problem. Schools from around the country are allotted a certain number of scholarships for male and female athletes, per Title IX. So when you take a school like Alabama for example, you look at where the athletic departments want to distribute those scholarships and they look at what sports bring in the most money. College football teams can have 85 scholarship players. If a program decides to have 85 scholarship players, it must have 85 scholarships distributed out in women's sports.
This puts baseball in a rough spot as it has a bad appeal for recruits and prospects because players aren't guaranteed to even be on scholarship if they choose to play college baseball because of the massive number of scholarships other sports take up. With NIL coming into the picture, athletes who may not be on scholarship have the opportunity to make that money elsewhere. And no, those NIL deals won't compare to a minor league contract, but that's the price for an education and stability. College athletes know they can't be used as a trade piece in the middle of the night that might take them and their families, across the country in a matter of days.
Overall, NIL will bring new opportunities for college baseball programs, along with better players. Speaking from a media perspective, better players means better play, which means higher ratings, which then results in increased popularity amongst sports fans. College baseball has the opportunity to put itself on the map with the money that could come through in NIL deals, and it's been made clear that if programs put great talent on the court or field, the students and fans will gravitate toward it and bring national attention.
Northridge vs TCHS
Central vs Paul Bryant
Aliceville vs Francis Marion