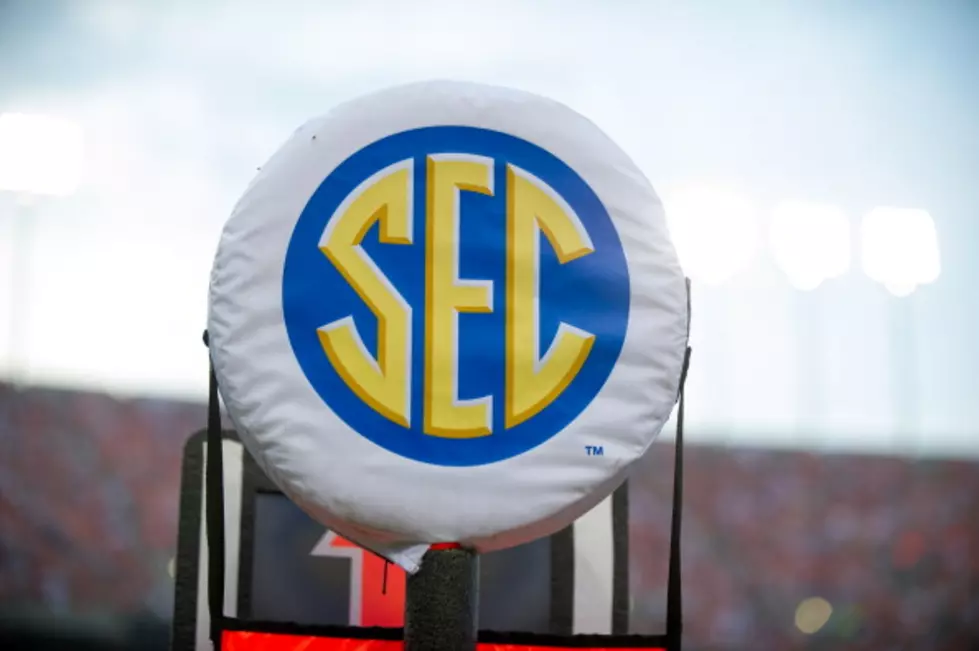 COVID Strikes SEC: Ole Miss Shut Down, Vandy-UGA Postponed
(Photo by Michael Chang/Getty Images)
Within minutes of each other, Ole Miss shut down it's program until Dec. 9 and the Georgia-Vanderbilt game was postponed to December 19th.
Fortunately for the Ole Miss Rebels, the team was not scheduled to play this weekend. However, its COVID-19 outbreak could impact the next two week of Ole Miss football. According to Ross Dellenger on Twitter, the tentative plan for the Rebels in the following weeks were to makeup its games against Texas A&M December 12 and LSU December 19.
The Texas A&M contest was postponed in mid-November due to a player quarantine numbers for Texas A&M. The LSU game was postponed due to a COVID-19 outbreak on LSU's side.
Enter your number to get our free mobile app
The SEC released a statement on the game's cancellation stating a lack of players available for Vanderbilt led to the cancellation. The Commodore program is 0-8 on the season, playing much of the season short-handed thanks to a combination of player opt-outs before the season, injuries, and positive coronavirus cases.
The game has been tentatively rescheduled for December 19, unless Georgia should qualify for the SEC Championship.
As for Georgia and Vanderbilt, the cancellation doesn't necessarily impact the final SEC standings too much as Georgia was a 35.5 point favorite following Vanderbilt's 41-0 loss to Missouri.
Winningest Coaches For Each SEC Team