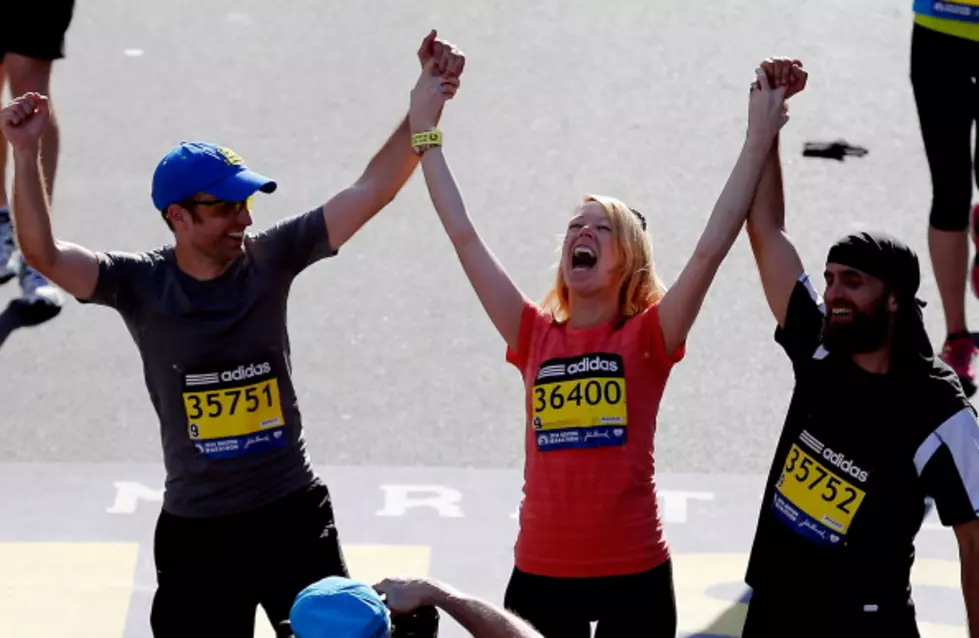 Dancer Who Lost Leg in Boston Marathon Bombings Will Run It
Getty Images
A professional ballroom dancer who lost a leg in the Boston Marathon bombings says she's training to run this year's race: all 26.2 miles of it.
Adrianne Haslet-Davis tells the Hallmark Channel she'll run to help raise money and awareness for Limbs for Life, an Oklahoma City-based organization that provides prostheses to amputees.
Haslet-Davis lost her left leg below the knee in the April 2013 attacks, which killed three people and wounded more than 260 others.
She said Tuesday she's up to 10 miles in training, using a carbon-fiber blade to help fulfill a promise she made to herself after the attacks to complete the marathon. Last spring, she danced a foxtrot across the finish line.
The Boston Marathon's 120th running will be held April 18.
Copyright 2016 The Associated Press. All rights reserved. This material may not be published, broadcast, rewritten or redistributed.