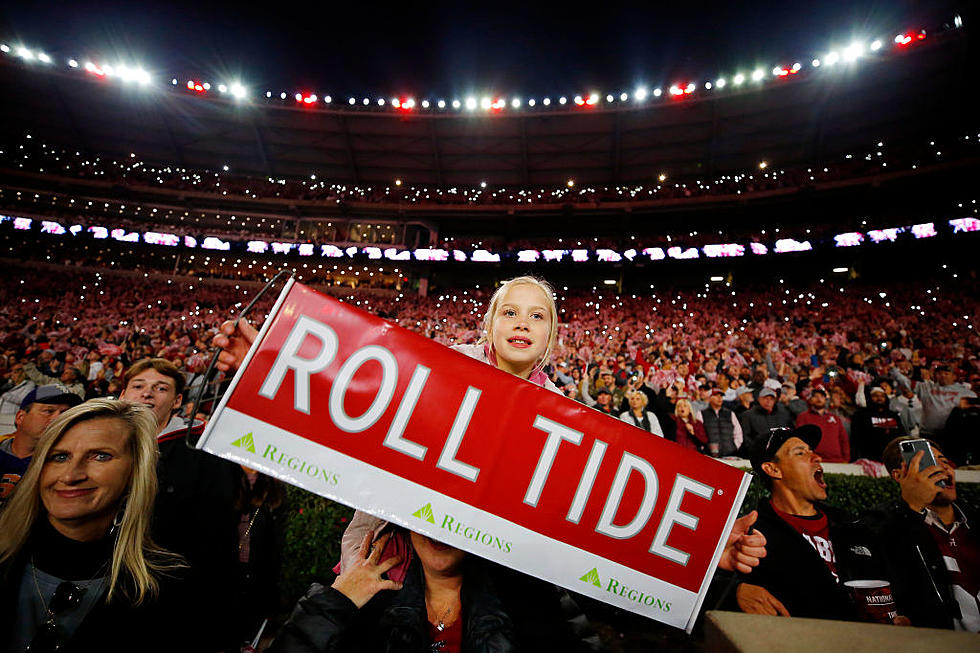 Do We Need to Refresh the Playlist in Bryant-Denny Stadium?
Getty Images
Every Alabama fan lives and breathes for Saturdays, and to keep the blood pumping while in the stadium, the music fuels the Tide. But the big debate is weather Bryant-Deny Stadium should update or change their current music playlist during game time.
Speaking as a student here at the University of Alabama, an active football watcher and a huge music fanatic, I believe that the music should be more current to todays hits. Playing songs from the middle 2000's is great to listen to, they don't tackle the job they are trying to accomplish.
But as the playlist needs to be refreshed, the staple songs, such as Dixieland Delight, Sweet Home Alabama, and Mr. Brightside are to stay and thrive. These songs are the heart and soul of Alabama football. Or one could say, college football in general.
Football is more exciting to watch when the fan base is hyped to an astronomical level and you can feel the energy pulsing. The game is fun to watch by itself, but the experience, the experience is what makes the game memorable. Though we still have a prominent older crowd, I believe that abiding to the students wishes would improve the body count of the student section. Maybe coach Saban will finally cool it on the hating of the student fan base.
All we ask University of Alabama, play songs that are more relevant to us, the student body.
Million Dollar Band Preview Show
Alabama Non Con Opponents
Alabama Crimson Tide All-Time Sacks Leaderboard
Iconic Photos From Alabama's 18 National Championships
Claimed or recognized, no FBS football program has more national championships than the Tide. Look back on all 18 titles in Alabama history with these photos.