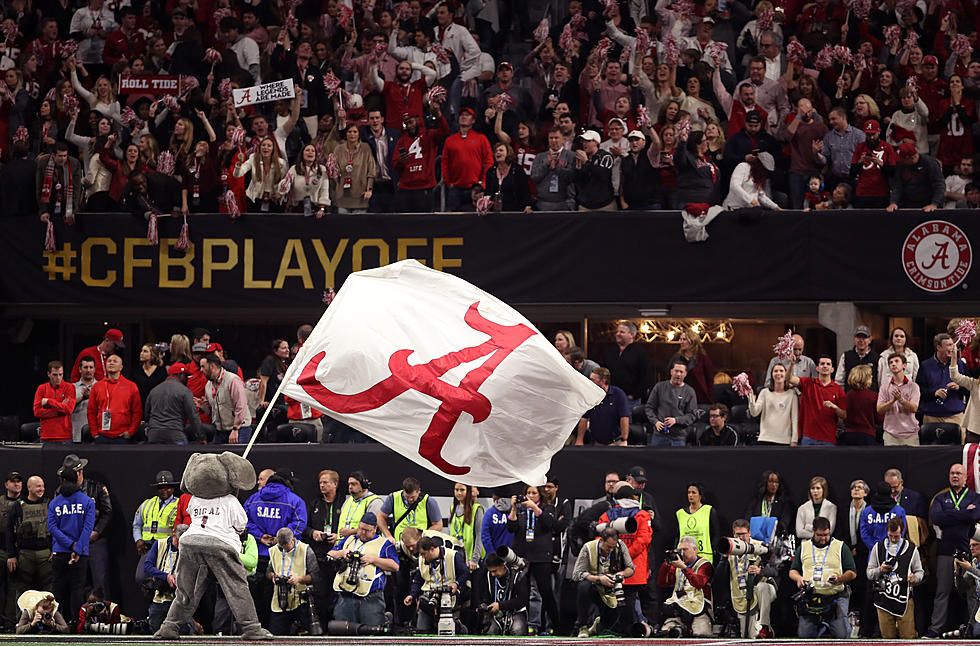 Every Tradition a First-Timer Should Know About Gameday in Tuscaloosa, Alabama
Getty Images
Can I be honest? I've been in Tuscaloosa for going on three years and only been to an Alabama game one time. I've learned a few gameday traditions since then.
Gameday in Tuscaloosa is a huge deal. Just this year for the first home game against Mercer, my wife experienced her first one. Although she didn't attend the game, she saw firsthand how bad traffic gets, how packed the stores and bars are, and how hyped everyone is about gameday.
While discussing gameday around the office, I happened to notice that I didn't know a lot about popular gameday traditions.
After experiencing my first game and getting some tips from Tide fans around the office, I've come up with a shortlist of gameday traditions. Don't be afraid to send me the gameday traditions you know about inside our free app chat feature.
GameDay Traditions In Tuscaloosa, Alabama
Lies Auburn Fans Tell Themselves About Bama Football
Here's Why Every SEC Team is Inferior to Alabama
Alabama Football's Record Against the SEC & Other Major Opponents
The Alabama Crimson Tide is 929-331-43 all-time in college football. See how the records fall against the Tide's SEC rivals and other top programs in the nation.
Sage Wisdom for the Alabama Football Team, Told in Fortune Cookies
Save your fortunes! They could help take the Alabama Crimson Tide to the 'ship.
Iconic Photos From Alabama's 18 National Championships
Claimed or recognized, no FBS football program has more national championships than the Tide. Look back on all 18 titles in Alabama history with these photos.