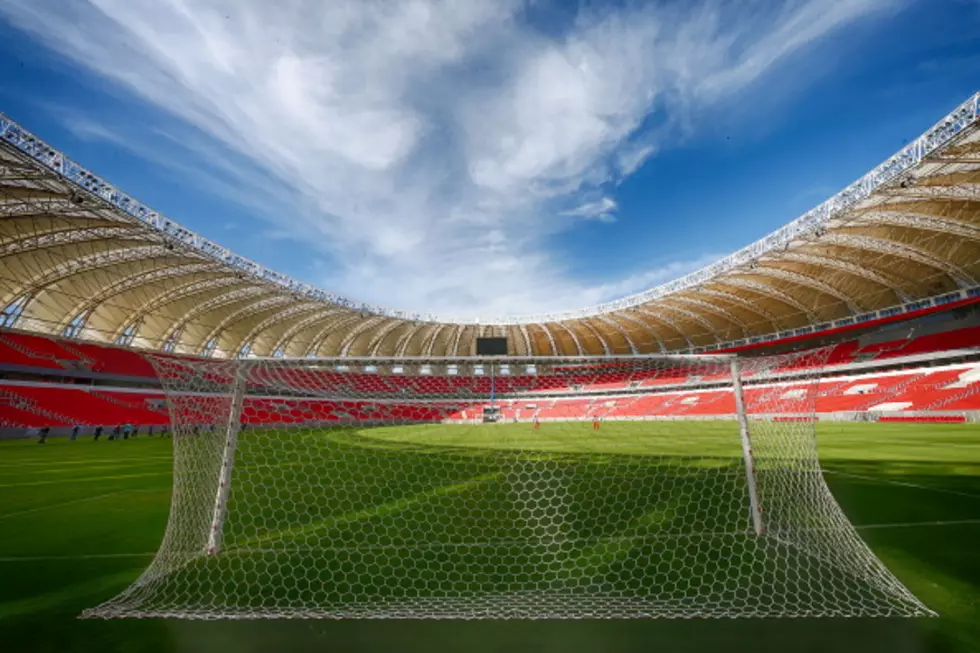 FIFA to Decide on World Cup Future in Curitiba, Brazil
(Photo credit JEFFERSON BERNARDES/AFP/Getty Images)
FIFA, soccer's governing body, is set to decide whether a delayed stadium in Brazil will still host matches during this year's World Cup.
FIFA officials have criticized organizers for the delays at the stadium in the southern Brazilian city of Curitiba. FIFA says it'll announce later Tuesday whether Curitiba will remain as one of 12 cities that will host matches.
If excluded, Curitiba would become the first host city to be scratched from a World Cup because of delays.
That would be a huge embarrassment for Brazil, whose government hopes to use the Cup to showcase its economic, political and social advances of the past decade.
If Curitiba is scrapped, FIFA will have to scramble to reschedule the four matches slated for Curitiba's Arena da Baixada.
Copyright 2014 The Associated Press. All rights reserved. This material may not be published, broadcast, rewritten or redistributed.