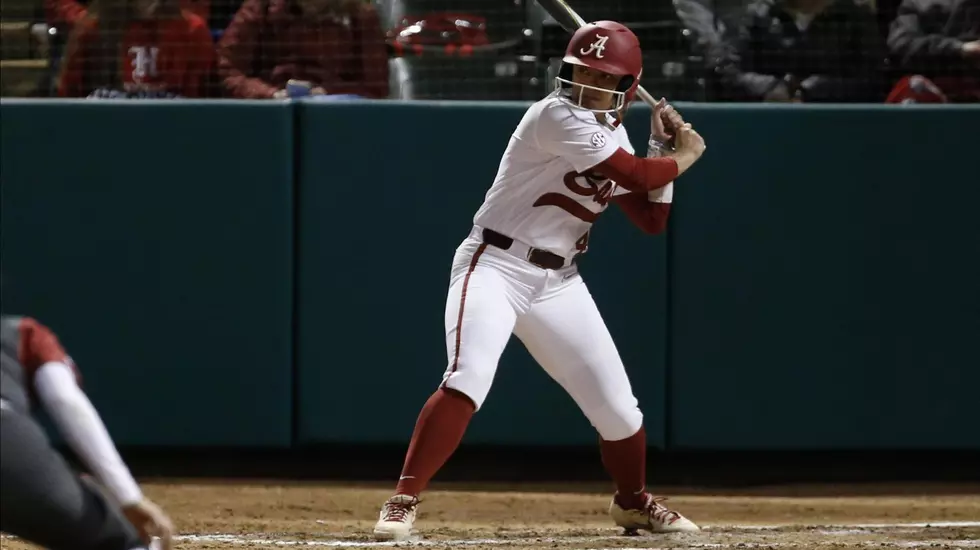 Final Bama Softball Transfer Set to Return to Home State
Crimson Tide Photos / UA Athletics
The conclusion of the 2022 softball season saw six Alabama players enter the transfer portal. Five of those players have announced their new destinations with Abby Doerr being the final player left to decide. That decision came recently as Oregon State announced on Wednesday that Doerr would be joining its softball program.
Doerr, a Eugene, Ore., native, continues her career in Corvallis, just 47 miles away from her hometown.
As a member of the Crimson Tide, Doerr played in 78 career games across three seasons. This past season, Doerr played in 42 games, earning 35 starts and posting a batting average of .227 with 17 RBIs and one homerun.
Doerr came up clutch for the Tide against tough opponents during the 2022 campaign, picking up game-winning RBIs against then-No. 8 Virginia Tech and then-No.24 Missouri.
The senior catcher joins a Beavers squad that finished the 2022 season with an overall record of 39-22, earning its first trip to the Women's College World Series since 2006.
The other Alabama players that have found new homes include Lexi Kilfoyl (Oklahoma State), Megan Bloodworth (Oklahoma State), Jenna Lord (Ole Miss), Savannah Woodward (Liberty), and Dallis Goodnight (Georgia).
While Alabama has lost these players to the transfer portal, the Tide pick up three new additions from the portal including fifth-year senior Faith Hensley (Louisville), senior Lauren Esman (Michigan), and junior Emma Broadfoot (North Alabama). The Tide also welcome four new faces from the freshman class featuring Abby Duchscherer, Larissa Preuitt, Marlie Giles, and Kristen White.
Ten Year Throwback to Tide's WCWS Title
In honor of the 10 year anniversary, let's take a look back at the Alabama Crimson Tide's 2012 Women's College World Series championship.
Alabama Women's Basketball Photo Shoot 2022-23