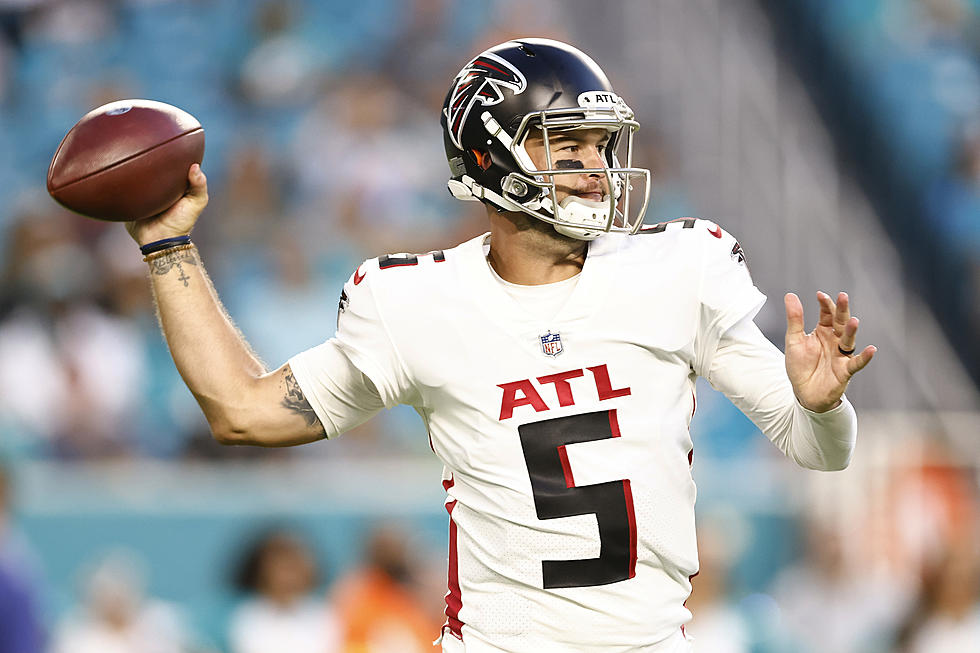 Former Alabama Quarterback to Work Out With Browns
Getty Images
Former Alabama quarterback AJ McCarron will work out with the Cleveland Browns before training camp starts, according to ESPN's senior NFL insider, Adam Schefter.
McCarron is joined by former UCLA quarterback Josh Rosen in getting looked at from the Browns after the team placed itself in a rough quarterback situation.
Cleveland traded for former Clemson quarterback Deshaun Watson this off-season and traded starting quarterback Baker Mayfield to the Carolina Panthers earlier this month.
However, Watson is currently awaiting punishment by the league after 24 women accused him of sexual assault and harassment. If the league does suspend Watson, Cleveland will only have Jacoby Brissett and Joshua Dobbs to lead the team.
McCarron was drafted at No. 164 overall in the 2014 NFL Draft to the Cincinnati Bengals. In Week 14 of his sophomore season, the three-time national champion became the Bengals starting quarterback after Andy Dalton suffered a season-ending thumb fracture.
The Bengals went 2-3 in its final five games of the season with McCarron leading the way, however he did impress in the Bengals wild card weekend game against the Pittsburgh Steelers.
McCarron put the Bengals up by one with 1:50 remaining in the game after a 25-yard pass to A.J. Green. However, multiple penalties by the Cincinnati defense put the Steelers into field goal range and kicked the game-winning score as time expired.
The Mobile, Ala., native did though become the first quarterback from Alabama to start in an NFL playoff game in 33 years and the first appearance since 1993.
He finished the 2015 season going 79-of-119 for 854 yards, six touchdowns, two interceptions, and a 66.4% completion rate.
Since then, he has bounced around teams, joining the Buffalo Bills, Oakland Raiders, Houston Texans, and Atlanta Falcons for short periods of time. In 2021, McCarron suffered a season-ending ACL tear during the Falcons second week pre-season game against the Miami Dolphins.
McCarron is currently an unrestricted free agent.
Nick Saban's Coaching Tree: Where Are They Now?