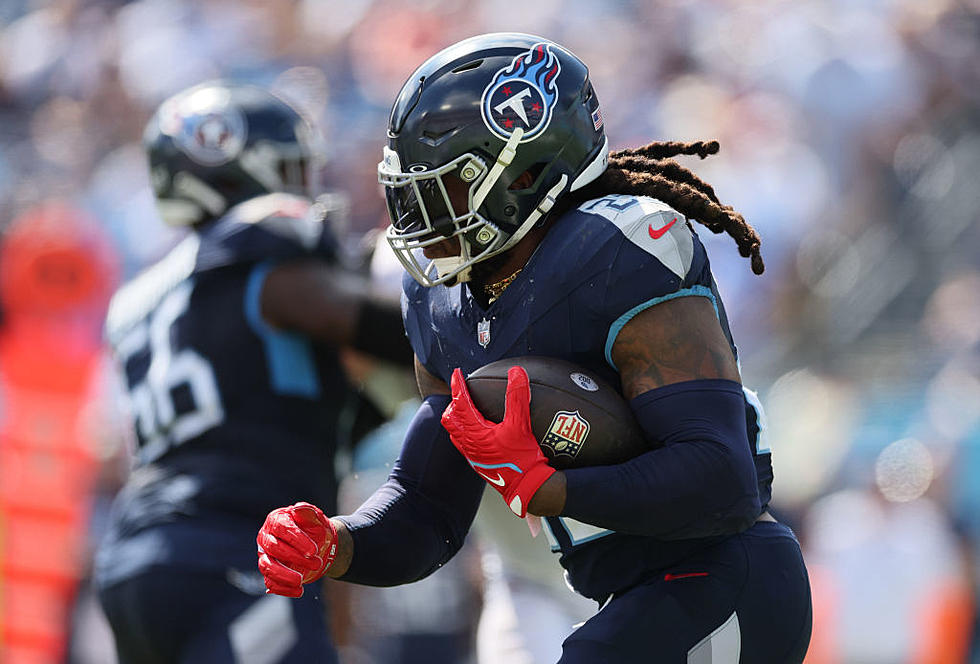 Former Alabama Running Back Sets NFL Record
Getty Images
Derrick Lamar Henry Jr has set a record as the running back for the Tennessee Titans.
The former Crimson Tide player graduated in 2016, going on to become a second-round draft pick by the Titans.
Henry has since then made a name for himself in the NFL, including a win for Offensive Player of the Year in 2020. A shortened 2022 season hasn't held him back too much either, as recent events show.
Reports are out that Derrick Henry has joined the short list of players who have 80 rushing touchdowns and 8,000+ rushing yards within his first 8 seasons.
The only other players on this list are:
Shaun Alexander
Barry Sanders
Eric Dickerson
Adrian Peterson
LaDanian Tomlinson
Emmitt Smith
Henry earned the record last night in the Titans game against the Cincinnati Bengals who they STOMPED with a final score of 27-3.
Starting Alabama Quarterbacks Under Nick Saban
Here is every quarterback that has started for the Crimson Tide under Nick Saban.
Gallery Credit: Bryant Horn