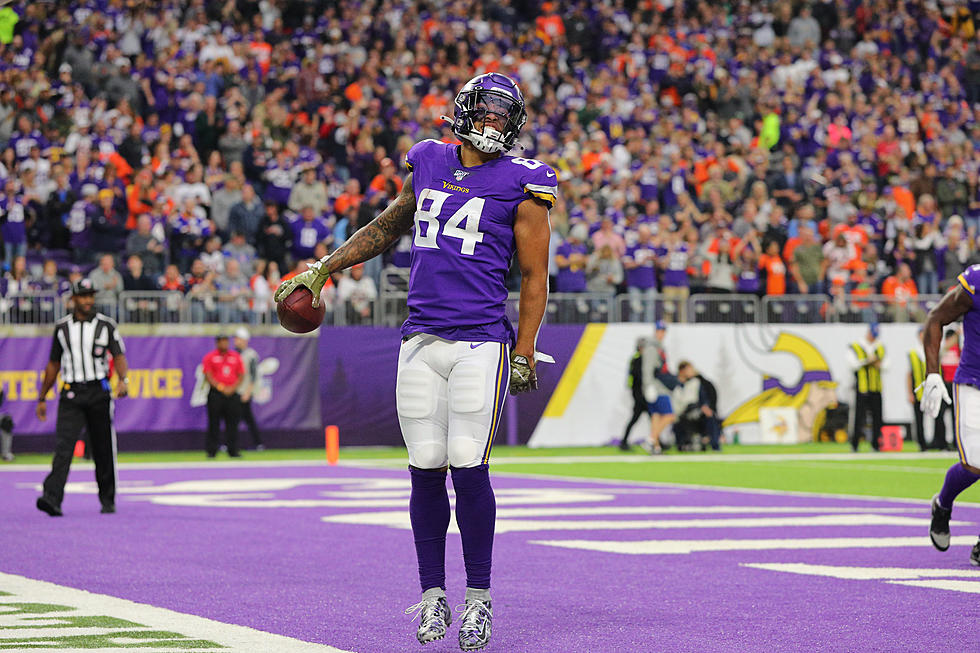 Former Alabama Tight End Suffers Pre-Season Injury
Getty Images
Former Alabama and current Minnesota Vikings tight end Irv Smith Jr. suffered a thumb injury on Monday and had surgery on Tuesday, according to National Insider for NFL Network Ian Rapoport.
"You guys saw Irv come out pretty early yesterday so he did in fact sustain a thumb injury. That after kind of consulting with our doctors, Tyler, Uriah, and their staff, they decided the best move kind of moving forward was to go ahead and fix that thing. So we went ahead and did that. He had surgery today. Obviously, with that being the decision, we really had to focus on that opener we still feel very strongly about our process to get him back and hopefully, have him, barring any setbacks, available for that opener," said Vikings head coach Kevin O'Connell.
The New Orleans, La., native played three seasons with the Crimson Tide (2016-18). Smith saw time in 38 games, where he had 58 receptions for 838 yards and ten touchdowns. He left the Capstone a national champion and made the 2018 Second-Team All-SEC.
Smith was drafted at No. 50 overall by the Minnesota Vikings in the 2019 NFL Draft. During his rookie campaign, Smith saw time in all 16 games, including seven starts, finishing his season with 36 receptions for 311 yards and two touchdowns.
The former national champion saw time in 13 games in 2020, with 30 receptions for 365 yards and five touchdowns. He missed the entire 2021 season after tearing his meniscus prior to the start of the season.
According to the Vikings depth chart, Smith is projected to be the starting tight end this upcoming season.
Crimson Tide's NFL Draft First-Rounders During Saban's Tenure
Take a look back on the Crimson Tide's first round selections under head coach Nick Saban.