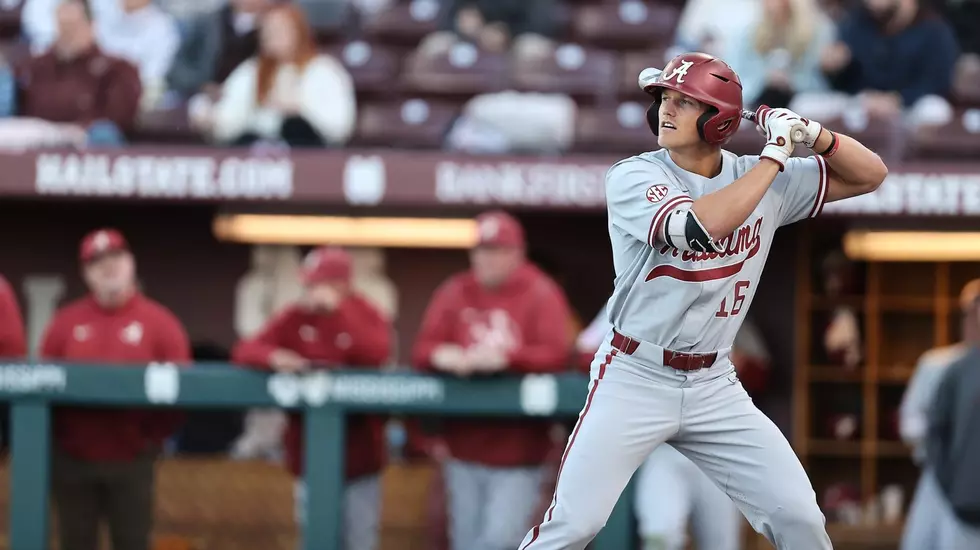 Former Bama Bat Announces Cross-Country Transfer
Crimson Tide Photos / UA Athletics
Former Alabama baseball player Owen Diodati announced his transfer to the University of Oregon on Saturday evening.
"My time at the University of Alabama has been unforgettable. With that being said, I am beyond excited for the next chapter. Proud to announce my commitment to play baseball & further my education at the University of Oregon! Go ducks," said Diodati in a Twitter post.
The Ontario, Canada, native entered the transfer portal just one day after the Crimson Tide failed to receive a regionals bid.
In 157 at-bats this season, Diodati had a .242 batting average, 38 hits, 26 runs batted in, eight home runs, and drew 25 walks. He also ranked seventh in on-base + slugging, eighth in hits, third-most home runs, sixth in runs batted in, seventh in slugging percentage, fourth in walks, and is tied in first for stolen bases percentage in the Tide's team statistics.
The upcoming senior made his impact off the field as well, earning a spot on the 2022 SEC Community Service Team and was a CoSIDA third-team Academic All-American.
Diodati joins a Ducks program that went 36-25 overall this year, 18-12 in conference play, went winless in the Pac-12 tournament, and ended its season losing 2-of-3 in the Louisville regional.
Diodati is one of six former Crimson Tide players to enter the portal, but only the second to announce his new home. Former catcher Graham Crawford was the first, announcing his transfer to Southern Miss earlier in June.
Alabama Crimson Tide Baseball Strikeouts Leaderboard
Look back on Alabama's top 10 strikeout artists in program history.