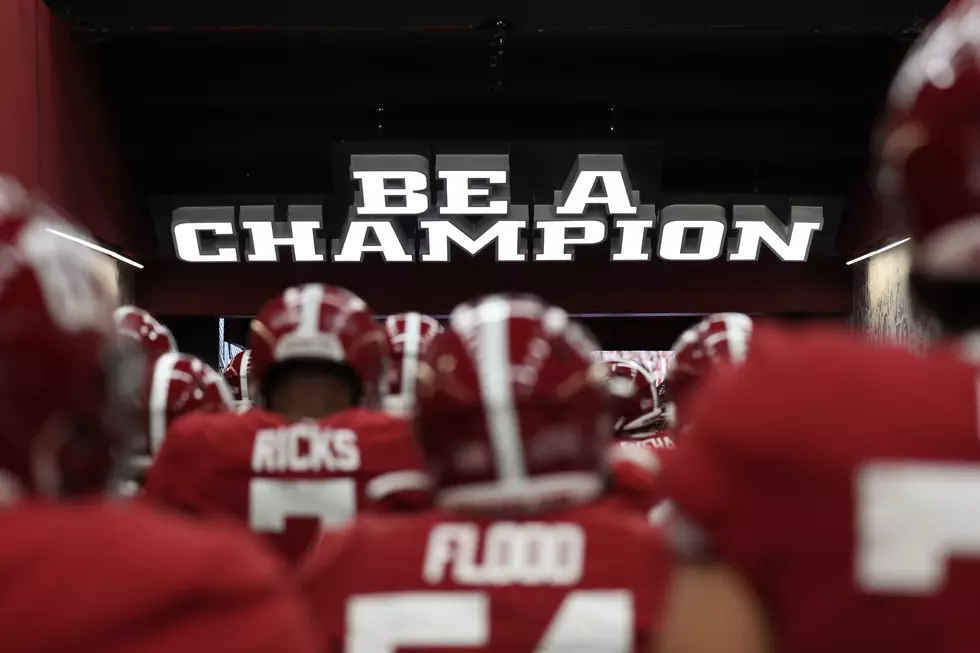 Former Georgia Player Thinks Alabama Will Reclaim "King of CFB" Title
Crimson Tide Photos / UA Athletics
There are fans of some college football teams who would be nothing but appreciative if their team came away with a winning season, let alone a bowl victory. For fans of Alabama however, the Crimson Tide's absence from the 2022 College Football Playoffs left many feeling disappointed despite the program coming away with a New Year's Six bowl victory.
With Georgia winning its second straight national championship, many analysts have declared the Bulldogs as the new "dynasty" that has taken over the college football world, with Alabama and Nick Saban taking a few steps back. While this new claim has been made time and time again by various news outlets, one man from ESPN believes that Alabama can claim the title once again in 2023.
David Pollack, an ESPN reporter and former Georgia Bulldog, made a bold claim during halftime of the national championship when he stated to Saban directly that Georgia had "taken over college football", leaving Saban with an annoyed look on his face.
Pollack has now stated however, that he believes Alabama has a fair shot at reclaiming a position at the top of the college football ladder.
Plenty of eyes have been on Alabama since Bill O'Brien and Pete Golding left Tuscaloosa. The hirings of Tommy Rees as offensive coordinator and Kevin Steele as defensive coordinator, along with the Tide pulling in the No. 1 recruiting class, has convinced many fans that Alabama will have a highly successful 2023 season.
Crimson Tide Class of 2023 Commits
A look at all Alabama commits from the class of 2023.
Alabama vs Mississippi State 2022