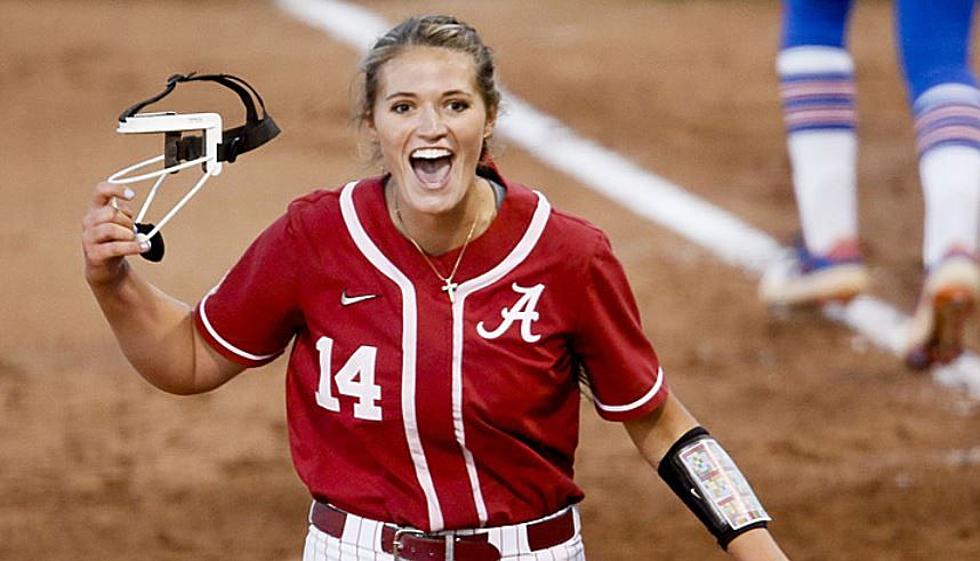 Fouts Named Finalist for USA Softball Player of the Year
Alabama Athletics / Crimson Tide Photos
Alabama softball pitcher Montana Fouts is a finalist for USA Softball's Player of the Year, the team announced Wednesday afternoon.
The third-time SEC Pitcher of the Week has had an incredible season, thus far, pitching 123.2 innings, picking up: 81 hits, 37 earned runs,  36 walks, 203 strikeouts, seen home runs and a 2.09 ERA.
If won, this award would just add to her highly decorated career, winning: 2021 NFCA Pitcher of the Year, co-SEC Pitcher of the Year, SEC Tournament MVP, and 2019 SEC Freshman of the Year, just to name a few.
Even without her career achievements, Fouts' performance in the circle speaks for itself. She is arguably a generational talent who can pitch a 70 mph fastball and make it look easy. She can come in at any point of the game, during any jam, and get out of it. Not to mention, she pitched a perfect game versus Arizona in the 2021 Women's College World Series, the fifth ever.
According to TeamUSA Softball, "Considered the most distinguished individual honor in Division I college softball, the USA Softball Collegiate Player of the Year award recognizes outstanding athletic achievement by Division I female collegiate softball players from across the country."
This is Fouts' third nomination for the award.
The 6 Alabama Crimson Tide Bowl Logos ranked!
Alabama Crimson Tide Baseball Strikeouts Leaderboard
Look back on Alabama's top 10 strikeout artists in program history.