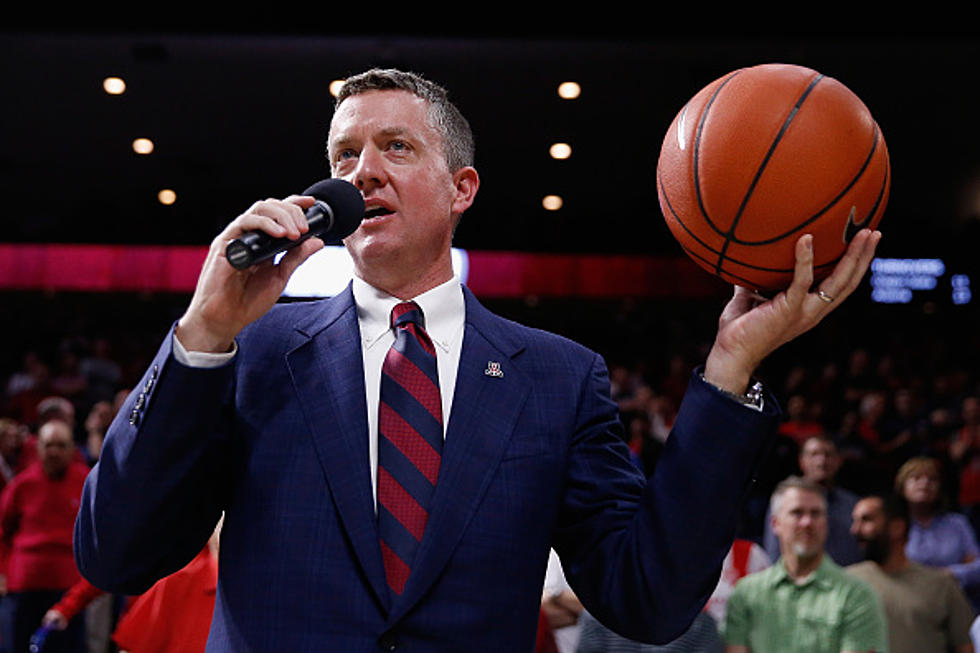 Greg Byrne Adds to the List of Statements Released Thursday
Getty Images
Early on Thursday, both walk-on guard Kai Spears and his father, Marshall athletic director Christian Spears, released statements about Wednesday's New York Times report alleging that Spears was the unnamed passenger in Brandon Miller's car the night of Jamea Harris' death. A lawyer representing the Spears family then released a statement after the family's.
Now, Greg Byrne has released a statement of his own via the Alabama athletics department. The statement came during Alabama's game against TAMU-CC.
"First and foremost, we never lose sight of the victim in this situation. It is a heartbreaking situation, and we continue to extend our deepest sympathies.
From day one, we have been firm in our commitment to fully support and cooperate with law enforcement as they investigate this tragedy. We cannot interfere with law enforcement's investigation. We also cannot disclose law enforcement's information.
Last night, an inaccurate report was published about Kai Spears, one of our student-athletes, being present at the time of the incident. This is untrue. As law enforcement previously shared, Brandon Miller and Jaden Bradley were present. Both are fully cooperating witnesses. Neither have been charged with any offense nor did they violate University policy.
Some inaccurate narratives have been reported about the involvement of Alabama student athletes that display an unfortunate disregard of the facts. We ask all to exercise careful due diligence before reporting on this sensitive situation.
As previously mentioned, it is not our role to share details about a pending legal matter. We will rely on law enforcement to disclose information if and when they deem it appropriate as we continue to fully support their investigation. Questions about the incident should be directed to them. Nevertheless, we felt like we had to address the inaccurate report from last evening," said Byrne. 
Alabama falls to Texas A&M in College Station to Close Regular Season
Sights and scenes from Alabama's loss against Texas A&M
Alabama vs Texas (Game 2)