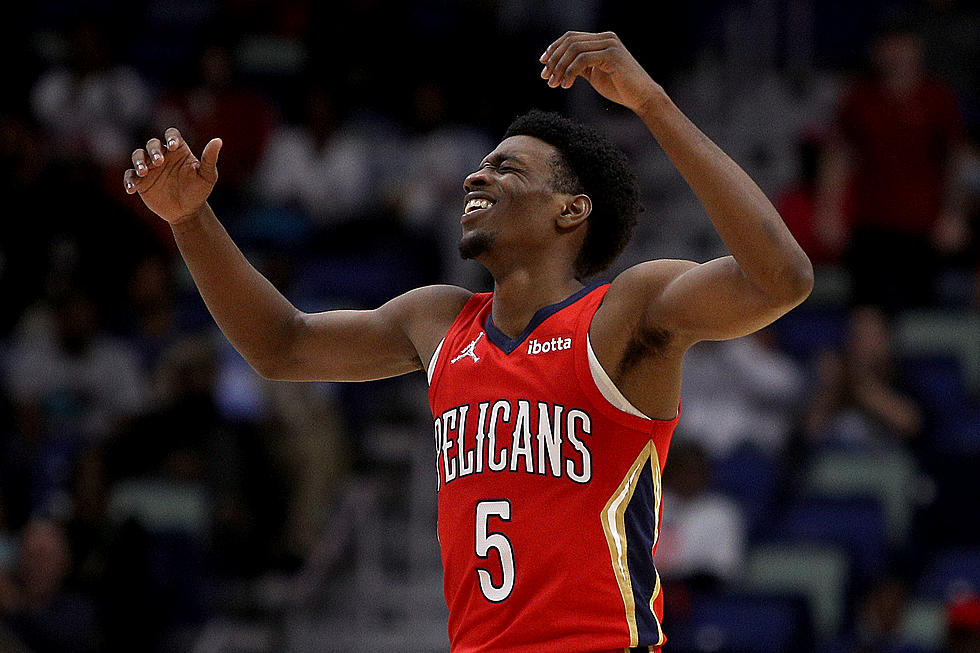 Happy Birthday Herbert Jones
Getty Images
Former Alabama basketball star and current New Orleans Pelican, Herbert Jones turned 24 years old today.
The Greensboro native was born on October 6, 1998, and showed flashes of his talent at a young age. In his senior year at Hale County High School, Jones averaged 16 points, eight rebounds, and four assists. This stat line earned him Class 4A Player of the Year and a scholarship to The University of Alabama.
Jones became the defensive standout on the team in his first three years at the Capstone, but did not get any NBA scouts noticing him until his senior season.
During the 2020-21 season, Jones led the Crimson Tide to the Sweet Sixteen and was apart of an Alabama team that won the SEC Championship for the first time since 1991. Jones averaged 11 points, six rebounds, one steal, and one block per game during his senior campaign.
Jones was ultimately drafted 35th overall by the New Orleans Pelicans in the 2021 NBA Draft. The 6'7 forward averaged nine points, three rebounds, and two assists last year in New Orleans. Jones was also a key player in the NBA playoffs, where the Pelicans went undefeated in play-in games, before losing to the Phoenix Suns in six games.
With Zion Williamson and CJ McCollum being healthy, the Pelicans could be a dangerous team in the NBA for years to come. New Orleans opens up the 2022-23 season in Brooklyn against the Nets on October 19.
Alabama vs Arkansas Week 5, 2022
Highest Rated Recruits in Bama Hoops History
Take a look at the highest rated recruits to play for Alabama since 2000 according to 247Sports.