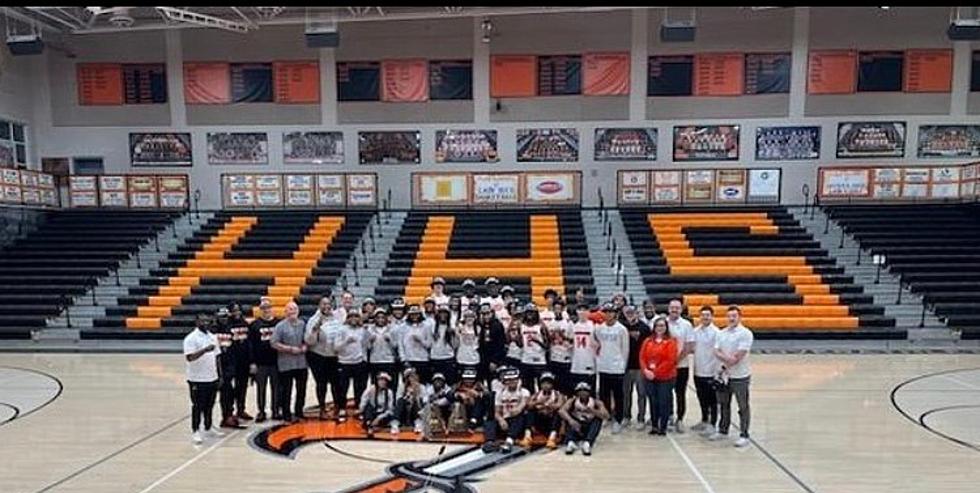 Hoover Boys and Girls Basketball Both Win 7A State Championship
Photo courtesy @hooverbucsathletics on Instagram
The Hoover High School Buccaneers have made their case as a basketball school as both their boys and girls basketball teams win the 7A state championship in the same night Saturday.
The Hoover girls' basketball team, led by head coach Krystle Johnson, defeated the Sparkman Senators 55-44. Senior Reniya Kelly led the Lady Bucs with 25 points and was named the game MVP. This is the program's ninth title and third in three years.
The Hoover boys' basketball team, led by head coach Scott Ware, defeated the Central-Phenix City Red Devils 84-66. Sophomores Salim London and DeWayne Brown combined for 58 points, with London being the game's MVP. This is the program's second title, as the last was won in 2015.
Kelly is planning to play college basketball for the North Carolina Tar Heels after her senior year, while London and Brown still have yet to commit to a school. Both have been offered by Alabama, Brown seems to have interest in the Tide as he visited Coleman Coliseum when Alabama played Arkansas.
The school is known for having the "winningest football program in the state" with 13 state titles. Their team was even featured in their own MTV show, "Two-A-Days." Now the Bucs can boast basketball dominance as well.
Hoover vs TCHS