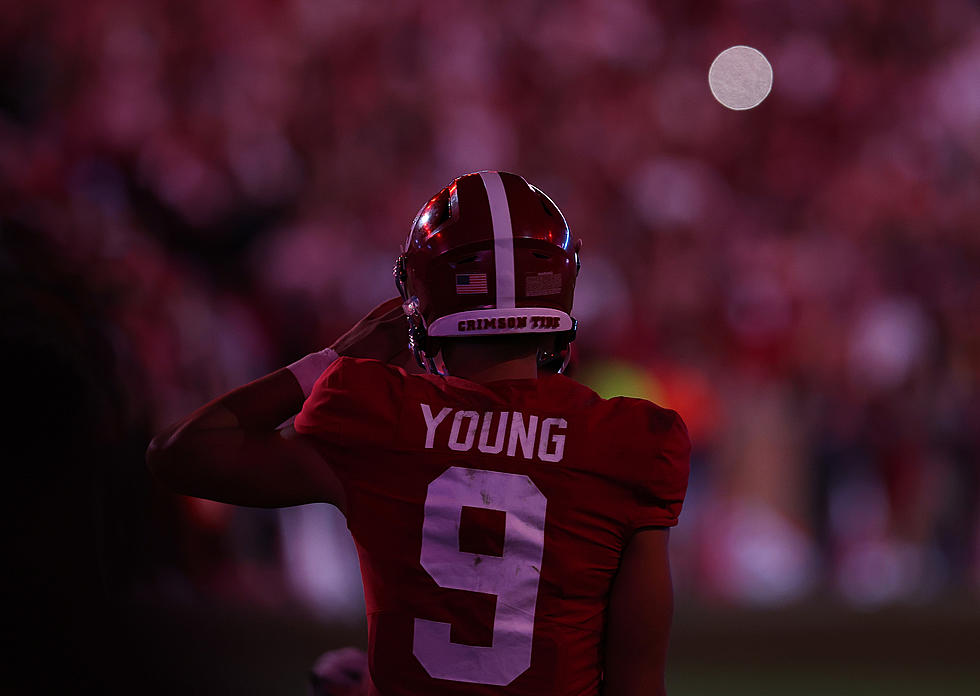 Is Bryce Young the Next QB1 for the Carolina Panthers?
Getty Images
Last week, the Carolina Panthers and Chicago Bears struck a deal that shocked the NFL, in which the Bears sent the 1st overall pick to the Panthers in exchange for 9th and 61st picks in this year's draft and the Panthers' 2024 first-round selection, 2025 second-round selection and star wideout D.J Moore.
This means one thing for the Carolina Panthers. They are dead set on drafting a quarterback.
But the question is, which quarterback?
There have been mixed reports throughout the week about who the Panthers want to draft, but the consensus has come down to Ohio State's C.J. Stroud and Alabama's Bryce Young.
However, on Thursday's edition of NFL Live, ESPN's Adam Schefter stated that Bryce Young is believed to be the leader in the building for Carolina.
"They made the bold move last week to trade up to get to No. 1. And now, they'll sift through the quarterback options, and I think going into the process of evaluating the quarterbacks, I think that Bryce Young is the favorite to become the No. 1 overall pick."
The Panthers also have not ruled out trading back, which would likely be swapping picks with the Houston Texans to recoup some draft capital and still select a top quarterback. Yet, this seems extremely unlikely.
Whoever the Panthers draft will have the surrounding cast to come into the league and find quick success, even with the departure of D.J. Moore. The recent additions of Miles Sanders and Hayden Hurst along with the Panthers' already strong offensive line and a defense spearheaded by Brian Burns and Jaycee Horn provides whichever rookie quarterback with a strong foundation to work with.
The Panthers pushed all their chips in to find a franchise quarterback, something that Carolina has missed since Cam Newton suffered a Pedal Lisfranc Sprain in week 2 of the 2019 season. The quarterback position in Charlotte has been a revolving door, featuring seven starting quarterbacks since 2019, such as Kyle Allen, Will Grier, Sam Darnold, and P.J Walker.
Drafting C.J. Stroud or Bryce Young could end those problems for a franchise still searching for its first super bowl win. Only time will tell which signal-caller is the correct pick.
Alabama Crimson Tide in Super Bowl LVII
Here are the best shots of former Tide stars Jalen Hurts, Landon Dickerson, Devonta Smith, and Josh Jobe in Super Bowl LVII. All four men played for the Philadelphia Eagles, who came up just short in one of the most competitive Super Bowls of all time, falling to the Kansas City Chiefs 38-35 in the waning seconds of the game.