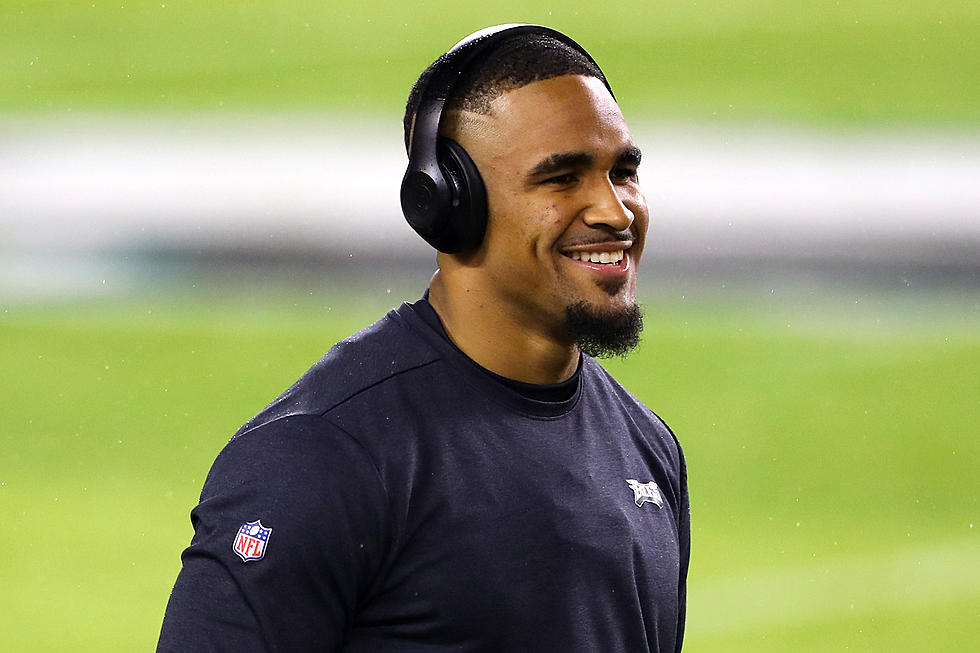 Jalen Hurts is Putting in Work This Offseason
Getty Images
Jalen Hurts is the overwhelming favorite to be the Philadelphia Eagles' starting quarterback for the 2021 season. Hurts has been hard at work this offseason, showing off his incredible work ethic.
"I'll tell you that I'm putting the work in on my end, trying to build those relationships with my guys," Hurts said on CBS Sports HQ. I'm excited for this offseason, just excited to take that next step, so regardless of what's what, I'm challenging myself to be the best quarterback I can be. Learn from my mistakes as a team, learn from my mistakes from last year personally in those four games that I got my opportunity to get my feet wet in and take off next year."
"One thing that I do and I always have done is just try to keep the right mentality," Hurts said. "I control what I can. I've always been that way and I always will be that way. So the main thing I can control is my work ethic, my effort, where my head's at, the relationships I have with those around me and just building. Buildings as a man, building as a player, always being rooted in my faith."
In week 12 last season, Hurts replaced a struggling Carson Wentz to provide the Eagles with a spark offensively. In his first career start against the New Orleans Saints, Hurts accounted for 273 yards of offense and led the Eagles to a 24-21 win. The following week, he threw for 338 yards and three touchdowns against the Arizona Cardinals. Against the Cowboys in Week 16, Hurts accounted for 411 yards of offense.
Hurts threw for 1,061 yards, six touchdowns and accounted for another 354 yards and three touchdowns on the ground in his first four career NFL starts last season.
The Eagles will have voluntary workouts from May 26-28, June 1-2, 4, 8-11 and mandatory minicamps will be held June 16-18.
Alabama Crimson Tide All-Time Passing Leaders