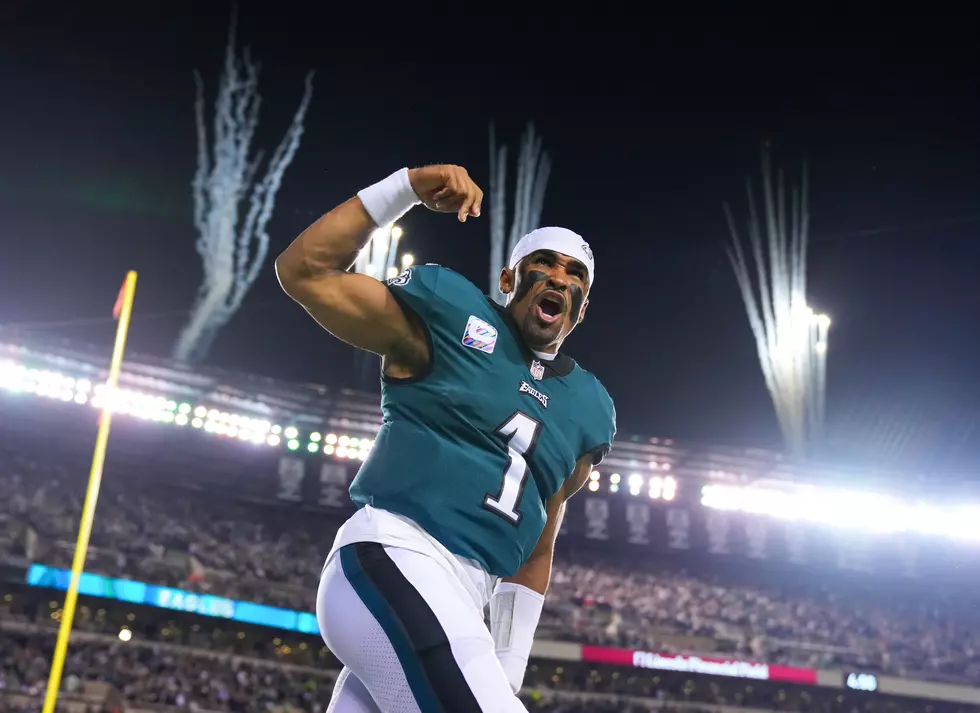 Jalen Hurts Leads Eagles to Late Comeback Victory
Getty Images
Jalen Hurts and the Eagles traveled to Indianapolis to face off the Colts after suffering their first loss of the season last Monday against the Washington Commanders. The Eagles struggled through much of the game, but were able to come back and win on the performance of the former Alabama quarterback.
Hurts put up a highly efficient stat line on the day completing 72% of the passes he threw for 190 yards and one touchdown. Hurts also served as the team's leading rusher and added another 86 yards and a touchdown to his total with the use of his legs
The touchdown the young quarterback picked up with is legs ended up being the saving grace for the Eagles who were losing for the first 58 minutes of the game. However, Hurts put together his first fourth quarter game-winning drive of his career when his team needed him most.
The performance was a huge bounce-back game after losing less than a week ago to a division rival but the loss could have been lingering on the team's mind as they headed into Indianapolis to play a Colts team that has failed to meet expectations for much of the season.
Hurts favorite target on the day was his former Alabama teammate Devonta Smith. The duo connected on six-of-nine targets during the contest for a total of 76 yards to give Smith the highest yardage total from any pass catcher on the field.
Hurts will get the chance to continue his MVP campaign next weekend when the Eagles host the Packers on Sunday Night Football.
Alabama vs Austin Peay
The Alabama Crimson Tide defeated the Austin Peay Governors by a score of 34-0 on Saturday November 19, 2022.
Saraland vs. Hillcrest in Round 2 6A AHSAA Playoffs
Saraland defeated Hillcrest 56-31 in round two of the 6A AHSAA Playoffs.