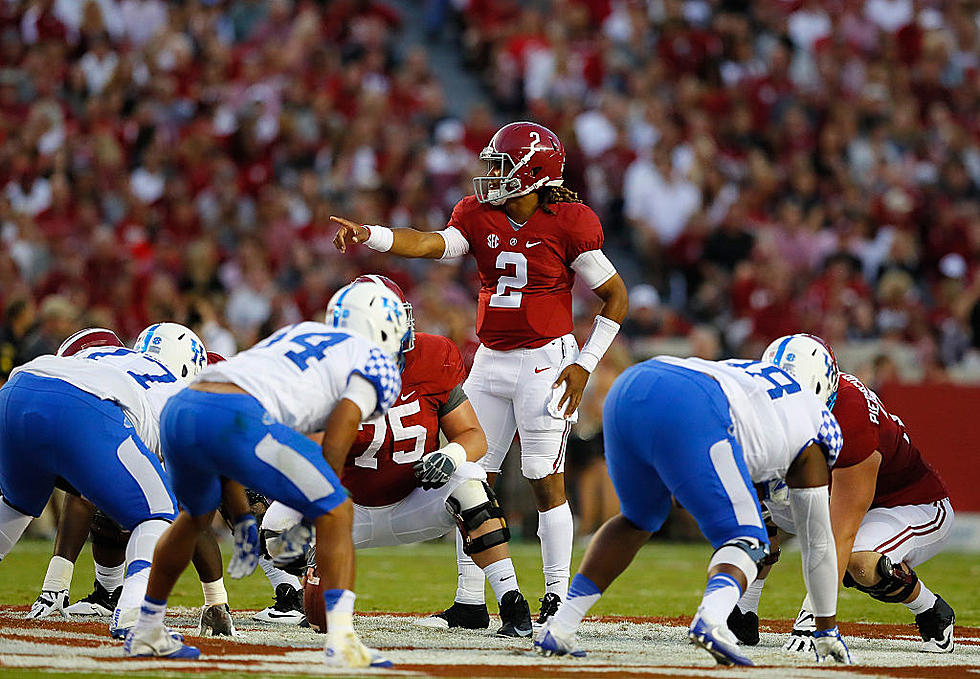 Kickoff Time Announced for Alabama-Kentucky Game
Getty Images
The Southeastern Conference announced the game time for the Alabama-Kentucky game on Monday.
The Crimson Tide and the Wildcats will face off in Bryant-Denny Stadium on November 11 at 11 a.m. CST.
The broadcast of the matchup can be watched on ESPN.
Alabama comes into the game with a 7-1 season, but Kentucky is looking much worse with a 5-3 season, having lost to Georgia, Missouri, and Tennessee. (Both Alabama and Kentucky have taken their bye weeks.)
The last time the Crimson Tide played against Kentucky was back in the fall of 2020. In that matchup, Alabama earned a definite victory, winning 63-3. Alabama's offense has been lower-scoring this year, but they are still expected to do well.
As of October 30, Alabama ranks number 8 on the AP Poll, with Kentucky not even showing up in the top 25.
READ MORE: Alabama Jumps in AP Poll Following Bye Week
November 11 should be an easy win to round out the Tide's season.
Top 20 Baseball Cities in the USA (2023)
Gallery Credit: Noah Haynes
McAdory @ Hillcrest - 10/27/23
Gallery Credit: Simon Besnoy
Sipsey Valley Goes on 48-6 Run in Comeback