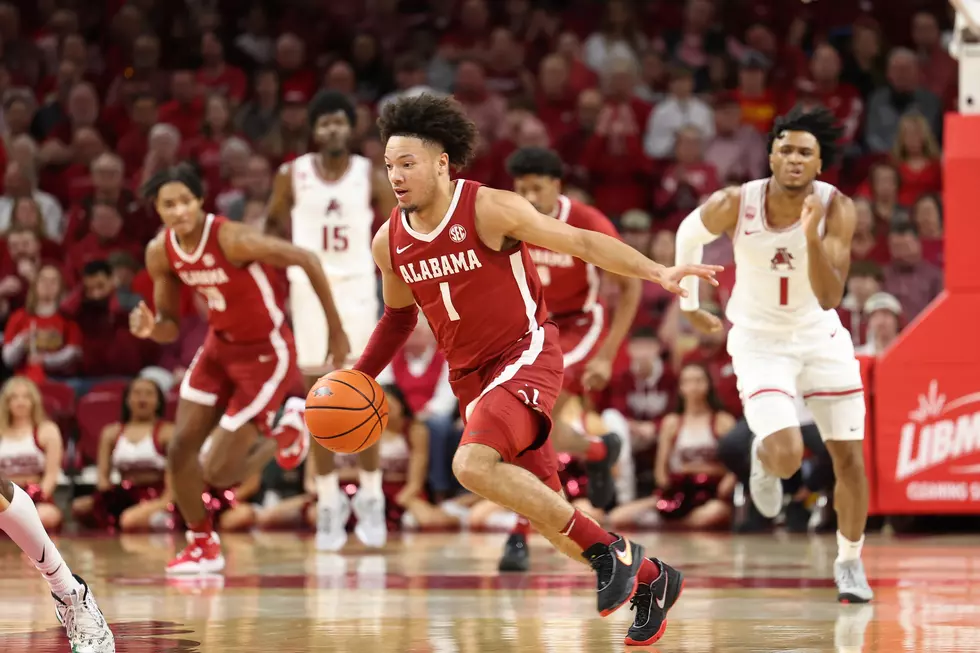 Look: Arkansas' Comeback Effort Comes Up Just Short Against Crimson Tide
Crimson Tide Photos / UA Athletics
The No. 4 Alabama Crimson Tide pulled away from the No. 15 Arkansas Razorbacks in Fayetteville on Wednesday night to assert itself as one of the best teams in the SEC. Alabama scored 19 of the games final 25 points to claim an 84-69 victory. The Tide leaned on strong free throw shooting and points in transition to win in Fayetteville for the first time since 2012.
"Clowney's not scared of much, neither is Brandon, but we've seen it from Brandon, but Clowney's stepped up big in some big games. I mean, I sat down and met with Clowney last night. They've shown that they're not gonna guard guys that have lower percentages. He hadn't been shooting it great at the beginning of the year so his percentage was lower, said Alabama head coach Nate Oats.
"I thought he's been shooting it well though since we've gotten in conference. I just told him if you're open and your feet are set, don't hesitate, just let it go. He went 3-for-4, Brandon went 2-for-2, you know those freshman combined to go 5-of-6. I thought the 3 that Noah Gurley hit was big too, kinda stave off a run from them. Brandon's been big, clutch, he makes big free throws, he makes big shots, but those three 3's between the two of those guys there when they're making that run was huge."
Alabama is now 4-0 in SEC play and will take on the LSU Tigers on Saturday in Coleman Coliseum at 3 p.m. CT.
Alabama vs Arkansas Basketball January 11 2023
Bama Beats Kentucky to Stay Perfect in Conference Play
No. 7 Alabama took down RV/No. 25 Kentucky, 78-52, to move to 3-0 in SEC play.
Ole Miss vs Alabama Basketball