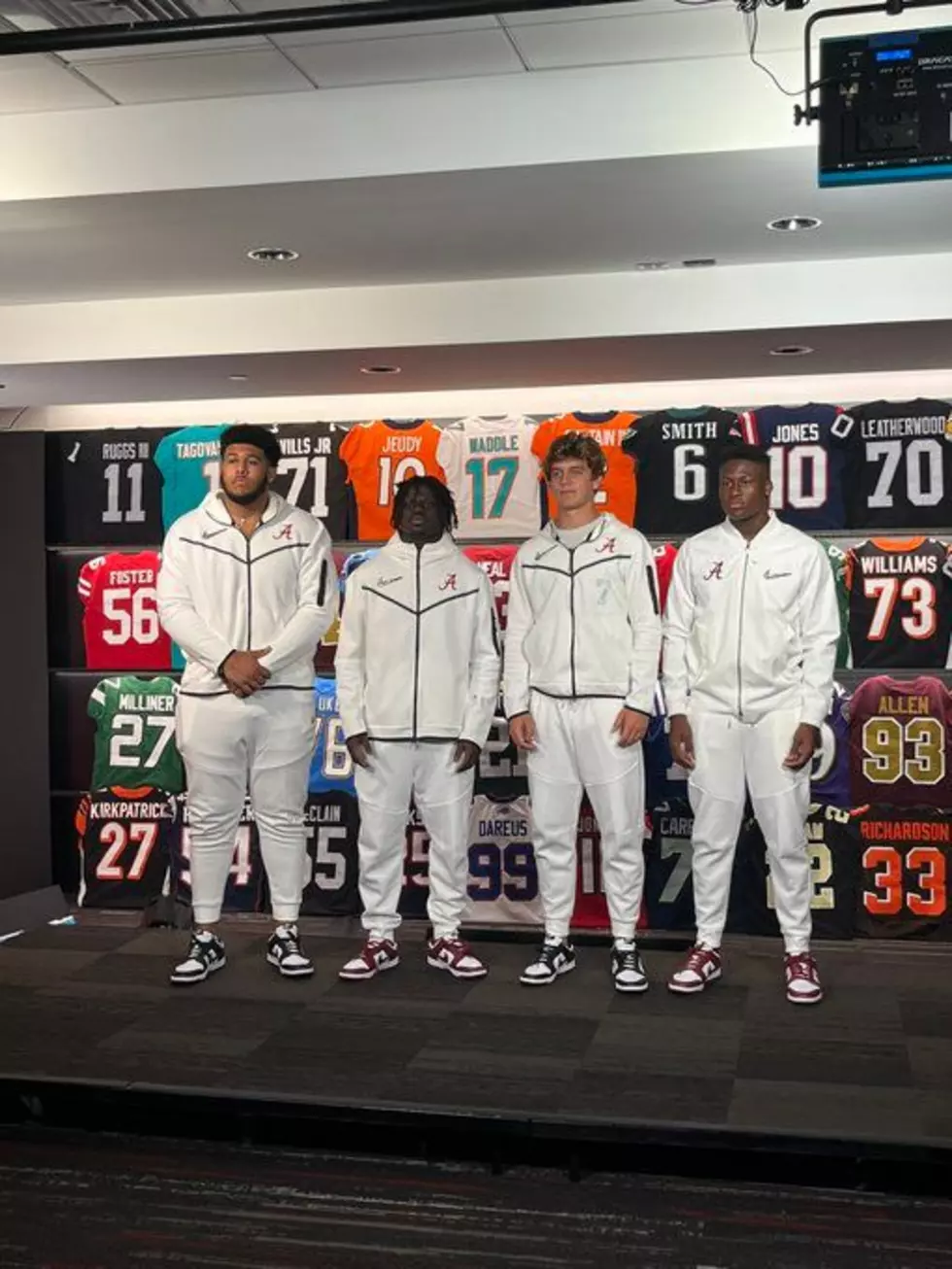 LOOK: Tide Prospects Visit the Capstone
Photo Courtesy of Hayes Fawcett via Twitter.
The Alabama Crimson Tide football program had a big weekend with some of the best prospects in the nation visiting the Capstone as they hope to get closer to a career decision.
Some big names from the class of 2023 who were seen around town were: Arch Manning, the No. 1 prospect in the class of 2023; Kadyn Proctor, the No. 1 offensive tackle prospect; Richard Young, the No. 3 running back; Olaus Alinen, the No. 1 player in Europe; and Ole Miss commit Jordan Lockhart from the class of 2024 from last Wednesday.
Check out below how the weekend went, and the familiar faces that joined the hopeful future of the Tide.
Tide Prospects Visit the Capstone
Official visits for the week of June 6-12, 2022 to Tuscaloosa, Ala.