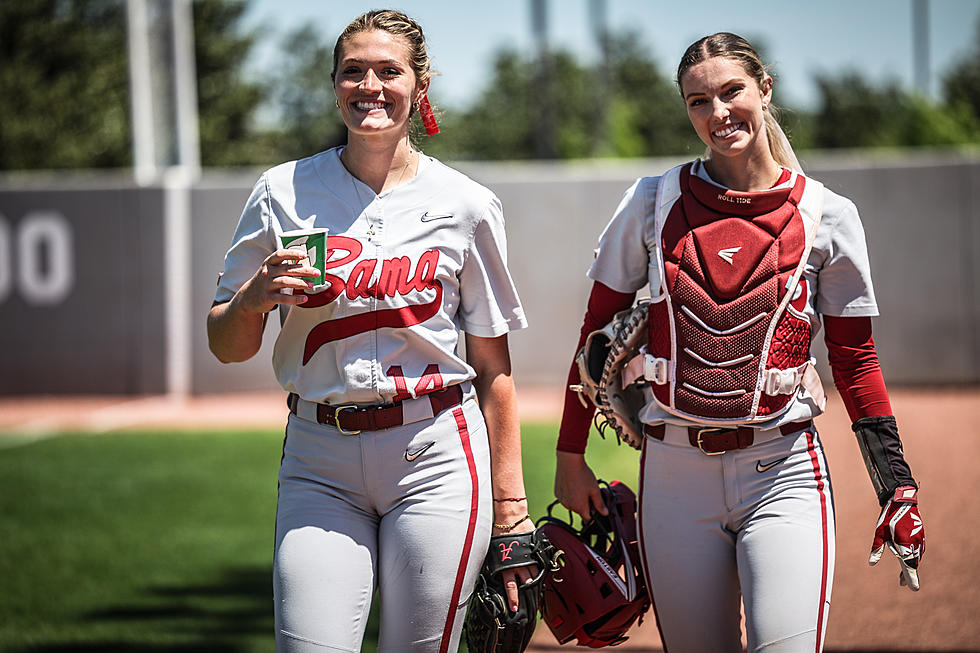 Montana Fouts Finishes Sweep over Bulldogs
Photo Courtesy of Alabama Softball
Alabama softball (32-12, 9-6) completed a sweep over Mississippi State (37-27, 10-14), with a narrow 1-0 win behind ace Montana Fouts.
Alabama won the series opener in Starkville 4-3 behind Fouts, following it up with a 6-0 win Saturday behind pitcher Alex Salter. Fouts and Salter pitched complete games in every single game, with back-to-back shutouts on Saturday and Sunday.
Both the Tide and the Bulldogs struggled to create offense early. Alabama stranded two runners in scoring position with only one out in the first inning. The Bulldogs were unable to produce any baserunners in the first two innings.
Ally Shipman produced the only run of the day, driving in freshman outfielder Kristen White with an RBI single in the third inning. The Bulldogs responded with two baserunners in the bottom frame, but Ashley Prange turned a quick double play to keep the Bulldogs off the scoreboard.
Alabama's defense was busy all night, as the Bulldogs managed to only strike out five times, four less times than they did Friday against Fouts.
It was critical for Alabama to keep Mississippi State out of scoring position, as the Tide only registered five hits. The Bulldogs had just three runners advance into scoring position, none of which were able to score.
Alabama first baseman Emma Broadfoot had a game-high two hits. Shipman, White, and Cahalan also managed to reach base twice.
The story of the weekend was once again Alabama's pitching. Across 21 innings of work, Fouts and Salter combined to only allow 13 hits, three runs, and three walks. They also combined to strike out 15 batters.
Alabama travels to Huntington, West Virginia, Tuesday for a doubleheader against Liberty and Marshall at 12 p.m. and 2:30 p.m.
Alabama Softball's Season Opener
Alabama softball's 2023 season opening weekend.
Alabama Crimson Tide Softball Record Book
These are the names that stand above the rest in the Alabama Crimson Tide softball record book.
Alabama Baseball Takes Down Kentucky 3-26