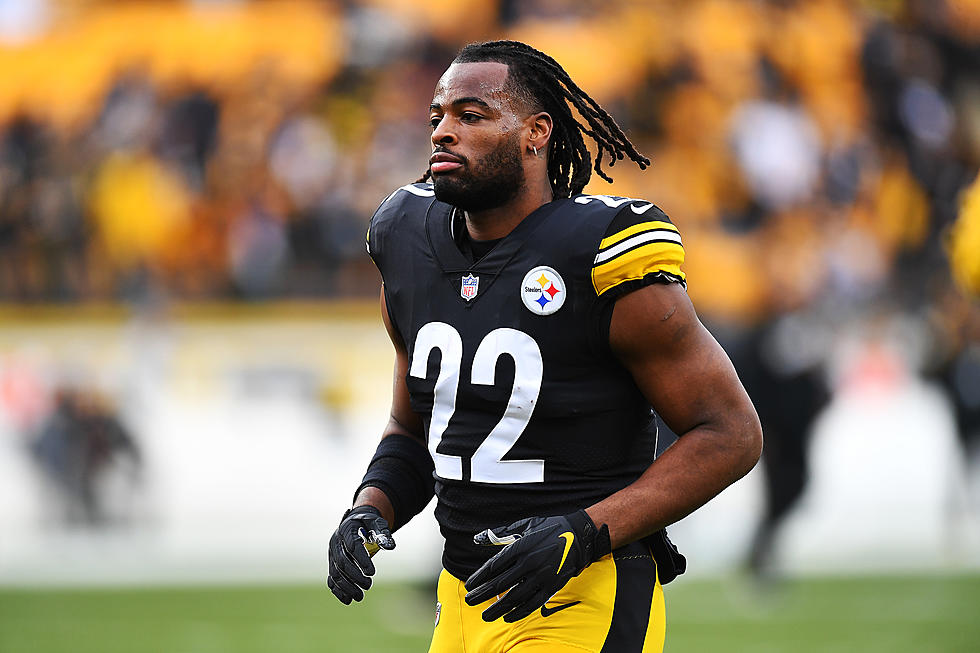 Najee Harris Snaps Back About His Recent Weight
Getty Images
Former Alabama star running back and current Pittsburgh Steeler Najee Harris is preparing for his second season in the NFL, but faced some criticisms about his current weight this past week.
Harris told Steelers Nation Radio that he weighed 244 lbs. last Tuesday during OTAs, news that quickly picked up momentum on Twitter and other social media platforms as people started giving their opinions on it. A reporter tweeted out that the running back was listed as 232 lbs. as a rookie, revealing what looks like a 12-pound weight gain between his rookie to sophomore seasons, but Harris' response says otherwise.
Harris wasn't done though, as he quickly followed up his response with a tweet of his own.
If Harris is correct in that he only had a four-pound weight gain, then it likely won't make a difference in his production to the team.
Harris' recent weight gain was to Eddie Lacy, due to his weight gain issues eventually leading to him not being in the NFL anymore, and Derrick Henry, due to him being only a few pounds heavier than Harris and one of the most dominant backs in the league today. These comparisons also hit home for many Alabama fans as they were both former Crimson Tide running backs.
Harris was a huge piece in the Steelers offense last season as he rushed 307 times for 1200 yards, which was fourth most among all running backs, and seven touchdowns, as well as hauling in 74 receptions for 467 yards and three touchdowns. He also broke some impressive records during his first year in the league, including Pittsburgh's rookie rushing record, which was previously held by Franco Harris, the NFL's rookie record for most touches without a fumble, and led the NFL in overall touches this past season with 381.
Harris and the Steelers kick off their 2022-23 NFL season on Sunday, September 11, against their AFC North rival and the Super Bowl runner-up Cincinnati Bengals at 12 p.m. CT.
Crimson Tide's NFL Draft First-Rounders During Saban's Tenure
Take a look back on the Crimson Tide's first round selections under head coach Nick Saban.
Highest Earning Bama Pros of All-Time
The University of Alabama is known for constantly cranking out world-renowned athletes, but who of the best active or former pro players have the highest career contract earnings?